How might a Joe Biden presidency impact the aerospace sector differently than another four years with President Donald Trump in the White House?
That's a question without easy answers.
But ahead of the USA's 3 November presidential election, three analysts have ventured to guess.
They note that Trump and Biden most-notably diverge on topics of corporate tax, global trade and diplomatic style – all central to aerospace.
But on other topics, such as government spending, economic relief packages and relations with China – the candidates have much in common, analysts say.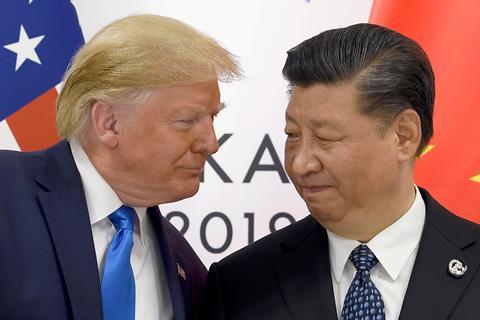 A string of recent polls show Biden edging out Trump. But polls also showed Trump lagging Hillary Clinton ahead of his victory in 2016.
Michel Merluzeau, aerospace analyst with Consultancy AIR, sees Trump and Biden as having vastly divergent styles, but nonetheless working largely "to get to the same place".
By that, he means the candidates share much in common, at least in relation to policies affecting aerospace.
With Trump, "it's always a negotiation. There's no goal line," Merluzeau says. The president's "brash" style tends not to "sit well with Europeans", who prefer predictability and expect that negotiations should end when agreements are reached.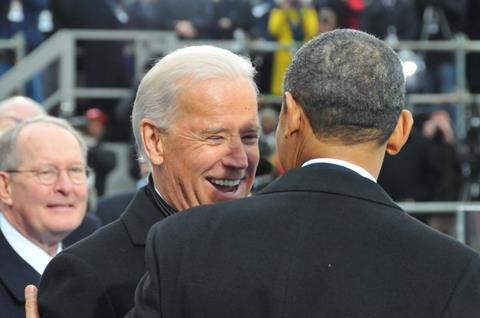 GLOBAL TRADE
Analysts broadly suspect Trump would push tariffs much more aggressively than Biden – continuing the USA's trade disputes with Europe and China. They suspect Biden, if elected, would work to mend trade relations with Europe.
But analysts doubt Biden would take a significantly softer approach to China. Indeed, Biden has stressed concern about Chinese intellectual property theft and insisted his administration would make China abide by trade rules.
Analyst Richard Aboulafia with Teal Group notes that "the Trump administration has made blowing up trade relations with China a very high priority".
By not coordinating those efforts with allies, the Trump "administration was effectively handing market share to Airbus", he says, noting China is the world's largest aerospace market.
For that reason, specific to Chinese trade, a Biden victory would be "good news" to the US aerospace sector, Aboulafia believes.
Alex Krutz, aerospace manufacturing consultant with Patriot Industrial Partners, likewise suspects Biden would take a softer stance with tariffs.
Broadly, he thinks a continued tough stance by the USA toward China could indeed help address intellectual property concerns. Also, Krutz suspects China might think twice before retaliating with tariffs on imported US aerospace products because Chinese airframers like Comac rely on US-made engines and systems.
CORPORATE TAXES
"Biden's big question mark is on the corporate tax issue," says Merluzeau.
In 2017, President Trump signed a tax overhaul law that set the US corporate tax rate at 21%, down from a previous rate of 35% on profits exceeding $10 million.
Biden has proposed increasing the corporate tax rate to 28%.
Such a move could force aerospace suppliers to cut research and development investment, says Merluzeau.
Krutz suspects higher federal taxes would impact smaller suppliers much more significantly than OEMs and top-tier suppliers.
Merluzeau thinks higher taxes could lead executives to seek out means of reducing state and local taxes. That pressure could add fuel to an already-underway "exodus of aerospace away from higher-cost areas", Merluzeau says.
That trend has accelerated in recent months, with Boeing preparing to end 787 production in Everett, consolidating that work in North Charleston, South Carolina. Likewise, Pratt & Whitney is opening a new production site in Asheville, North Carolina.
"It's not so much what happens in a four-year hypothetical Biden [term], it's more the consequences of that policy [over] the long term," Merluzeau says. Companies "are going to… seek the best tax advantages. That's the nature of the business."
GOVERNMENT SPENDING
Biden and Trump have each shown interest in big government spending, analysts note.
And they view both candidates as generally supportive of economic stimulus packages, including those potentially benefiting the aerospace and airline sectors.
Earlier this year, lawmakers passed, and President Trump signed, a pandemic relief law that included $58 billion in aid for US airlines. More recently, however, lawmakers failed to pass a second relief bill amid partisan squabbling.
Krutz notes that Biden "has a record of" supporting large aid packages, noting that the Obama-Biden administration aided the struggling auto industry in 2009.
"If history repeats itself, [Biden will]… likely look at the aviation sector as a potential for needing additional funds," Krutz says. "2009 might be a good blueprint of how he might inject support into the aerospace industry."
DEFENCE SPENDING
With the commercial aerospace sector deep in turmoil, major aerospace companies have been banking on their defence businesses to offset commercial losses.
Trump has long positioned himself as supportive of the US military, and US defence spending has crept higher on his watch.
Biden, however, has said he does not plan major defence spending cuts, according to several reports.
Still, analysts broadly view defence cuts as more likely under Biden.
"It's clear that the two candidates have similar defence budget plans. What matters more is the Senate," says Aboulafia.
That is because congressional races on 3 November could potentially swing the Senate from control by Republicans to Democrats. In that case, Democrats would hold both the Senate and House of Representatives.
"A combined Democratic presidency, Senate and House would make budget cuts quite likely, as the left wing of the party would feel empowered to demand them, with a transfer of funds to social spending," Aboulafia says.
The best outcome for the defence sector would be a "mixed government" – like today's Republican-controlled Senate and Democrat-controlled House of Representatives, Aboulafia says.