Two US lawmakers have requested additional records from Boeing and the Federal Aviation Administration related to "continued issues" involving 737 Max and 787 production and quality-control concerns.
The request comes from Peter DeFazio, chair of the House Committee on Infrastructure and Transportation, and aviation sub-committee chair Rick Larsen.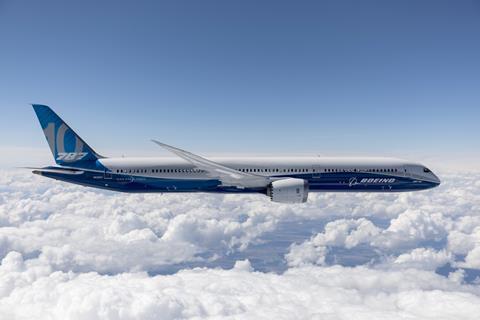 The infrastructure committee led a previous Congressional investigation into the 737 Max's troubles.
"Multiple issues have recently emerged regarding the 737 Max as well the 787, including electrical problems, the presence of foreign-object debris in newly manufactured aircraft and other issues pointing to quality-control problems and the ability of the FAA to properly oversee both production facilities," says the committee on 18 May.
"Chair DeFazio and Larsen are asking both Boeing and the FAA to respond to several questions and to provide records regarding production-related issues and the FAA's oversight of Boeing's manufacturing operations," the committee adds.
It cites "continued issues with the manufacture and production of Boeing commercial aircraft at facilities in both Washington state and South Carolina".
Boeing says it has received and is reviewing the request, but declines to comment.
"We are reviewing Chair DeFazio's and Rep Larsen's request and will make every effort to respond to them as quickly and completely as possible," says the Federal Aviation Administration.
News of the inquiry follows recent production issues involving the 737 Max and 787.
In April, Boeing disclosed a "potential electrical issue" that forced airlines to ground about 100 737 Max, all produced since roughly 2019. On 30 April, the FAA issued an airworthiness directive (AD) mandating the jets be pulled from service pending fixes.
"Investigation identified insufficient bonding of certain metallic support panel assemblies installed in two areas of the flight deck, which affects the electrical grounding of installed equipment," the AD said.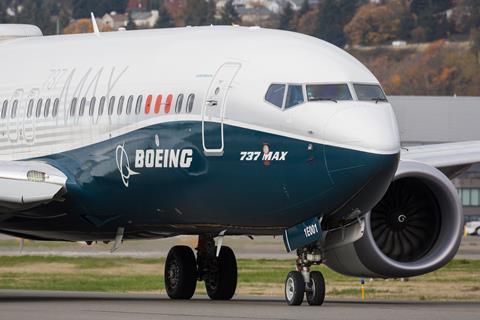 The problem affects aircraft produced after "design changes were implemented", the AD said.
Though the AD targets only 100 delivered Max, it applies more broadly to aircraft with production line numbers between 7,399 and 8,082. That range includes hundreds of 737 Max that Boeing has produced but not delivered, according to Cirium fleets data.
The FAA has since approved Boeing's fix, which the Chicago airframer has said takes several days per aircraft to complete.
Issues with the 787 arose last year. Boeing halted 787 deliveries between November 2020 and March due to what the company described as a skin-flatness issue affecting the aft of the jets' fuselage, where sections meet.
In 2019, Boeing had disclosed another problem involving fuselage shimming in the same aft area of 787s. In 2020, customers removed eight 787s from service that had both issues, Boeing has said.
Those problems do not jeopardise safe flight, Boeing has added.
Also in 2019, reports surfaced of quality issues at Boeing's 787 manufacturing facility in North Charleston, South Carolina. Those included reports of foreign-object debris found in newly-delivered 787s.
This year, Boeing stopped producing 787s at its Everett site in Washington, consolidating all 787 manufacturing in North Charleston.