Citing violations of export restrictions, a US federal judge has authorised the US government to seize a Boeing 787-8 and Gulfstream G650ER owned by Russian billionaire Roman Abramovich.
It is unclear how the government intends to actually seize the aircraft, or whether doing so would be feasible.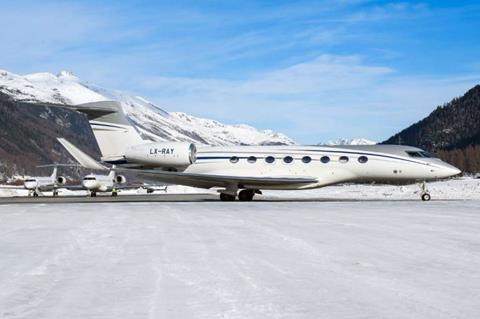 One aircraft – the G650ER – is now in Russia, while the 787-8 is in the United Arab Emirates, the US Department of Justice says on 6 June.
Judge Sarah Cave with US District Court for the Southern District of New York signed a warrant on 6 June granting the US government authority to take the jets.
"The Boeing and Gulfstream are owned and controlled by Roman Abramovich, a Russia national, through a series of shell companies in Cyprus, Jersey and the British Virgin Islands," the DOJ says.
Abramovich is a industrial magnate whose interests have included steel and nickel production. He also owned Chelsea Football Club, but sold the UK Premier League team in May.
The 787-8 (registration P4-BDL) was manufactured in 2015 and is owned by an entity called Wenham Overseas, while the G650ER (registration LX-RAY) was built in 2020 and is owned by Clear Skies Flights, according to Cirium fleets data.
Wenham and Clear Skies are ultimately owned by an entity called The Europa Settlement Trust, of which Abramovich is beneficiary, the DOJ says.
Judge Cave authorised the jets to be seized due to "violations of the Export Control Reform Act and the recent sanctions issued against Russia", the DOJ adds.
The USA levied the sanctions in response to Russia's February invasion of Ukraine. The measures restrict the "transfer of US-manufactured aircraft and aircraft parts and components to or within Russia without", the DOJ says.
It adds that the 787-8 and G650ER had been flown to Russia in March, though the 787-8 has since been moved to the UAE. The US government pegs the values of the aircraft at $60 million for the G650ER and $350 million for the 787-8.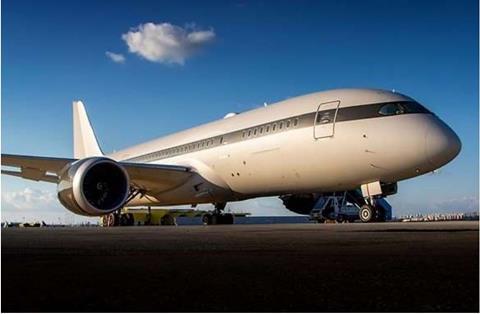 Asked how the US might go about seizing the aircraft, the DOJ says, "We regularly work with foreign partners to execute seizure warrants, as we have in Spain, Fiji and elsewhere".
The DOJ does not elaborate but says its investigation is ongoing.
The US government is also seeking penalties against Abramovich of "up to twice" the value of the jets.