US cargo airline Ameriflight intends to purchase 20 of a conceptual autonomous cargo aircraft being developed by California start-up Natilus.
Called "Kona", the turboprop regional aircraft will have a blended-wing-body design, 900nm (1,667km) of range and ability to carry 3.8t of payload, says San Diego-based Natilus.
It insists the design will be substantially less expensive to operate than current air freighters.
Ameriflight, based near Dallas, revealed the deal last week, saying it reached an "agreement to purchase" 20 of the autonomous conceptual aircraft. Natilus values the 20 aircraft at $134 million.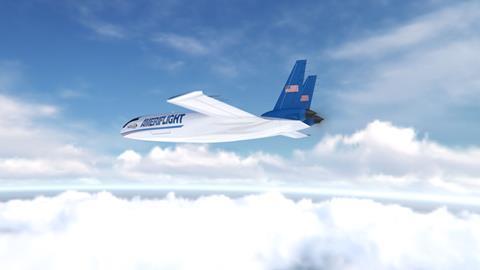 "The new cargo aircraft will aid in modernising Ameriflight's fleet and allow the offering of a high-quality and differentiated product in a part of the industry seeing exponential growth," Ameriflight says.
Ameriflight now operates about 150 aircraft, including Beechcraft 99s and 1900s, Embraer EMB-120s and Fairchild SA227s, according to its website. It carries cargo for FedEx, DHL and UPS.
Neither Ameriflight nor Natilus, founded in 2016, have disclosed financial terms of the deal nor said if Ameriflight backed the agreement with cash down.
Natilus chief executive and co-founder Aleksey Matyushev declines to discuss financial details, saying his company is in negotiations with customers.
Natilus is pitching several variants of its autonomous blended-wing-body conceptual aircraft – a design composed of a wide fuselage and exterior skin that flows smoothly from fuselage to wings. Several companies, including Xwing, view autonomous piloting technology as for cargo aircraft.
Natilus has produced tail components for Kona and spent $1.5 million on wind-tunnel testing. It aims to have its Kona prototype flying by late 2024 or in 2025, says Matyushev. Ameriflight says Natilus expects to begin delivering Kona to customers in 2026.
A "short-haul feeder" freighter, Kona's power will come from Pratt & Whitney Canada PT6- turboprops, says Matyushev. The aircraft will have two of those engines, mounted aft of its fuselage and tail, in a pusher-prop configuration, Natilus' digital renderings show.
Other variants under development by Natilus include one called "Alisio", with 60t of payload capacity and 4,142nm of range, and "Nordes", with 100t of payload and 5,400nm of range, the company's website says.
Off-the-shelf turbofans made by GE Aerospace or Rolls-Royce will power the two larger variants, say Matyushev. The turbofans will be mounted atop the aircrafts' fuselages.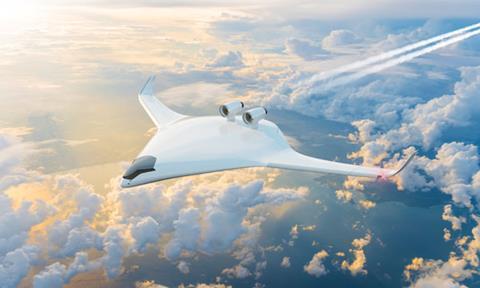 The designs are to have carbon-fibre components. Natilus says its aircraft will have 60% more cargo volume than existing comparable freighters, and be 60% cheaper to operate. Natilus has said Collins Aerospace will design cargo loading systems for its aircraft.
"This will be a complementary service for Ameriflight and is not intended to replace their current flying operation," Ameriflight says. "The company's goal is to build diversified aviation services."
Matyushev says Natilus' concepts, with large fuselages, will be capable of carrying many more e-commerce packages, which tend to be lightweight, than existing air freighters. That is because today's cargo aircraft, when carrying e-commerce shipments, max out on space before hitting payload limits, he says.
Natilus has landed agreements covering orders for more than 460 aircraft and worth more than $6.8 billion, Matyushev says. He expects the company will produce the aircraft in San Diego.
In December 2021, Ameriflight revealed plans to equip some of its existing aircraft with autonomous flight control technology, starting with a Cessna 208B Grand Caravan.
Ameriflight says that partnership "continues to progress".
"Our intention is to use the Natilus and Merlin technology in tandem," it adds. "They will be entirely complementary to, and most certainly not replacing, our current aircraft [and] pilot group".
Story updated on 2 February to include new comments from Ameriflight.