Washington state has passed legislation that reduces tax breaks bestowed on Boeing and other aerospace companies, a change the airframer insists brings it into compliance with World Trade Organization rules.
The European Union has for years been pursuing a WTO suit against Boeing. That suit claimed Boeing has received $3.8 billion in Washington state tax breaks since 2003, plus subsidies from Kansas, NASA and the US Department of Defense, at the expense of Airbus.
"Today's repeal by Washington state of its aerospace business and occupation tax rate brings the United States into full WTO compliance by fixing the single finding against the US, further emphasising our commitment to free and fair trade," Boeing says. "We applaud Washington state leaders for their partnership in ensuring full compliance with WTO rulings."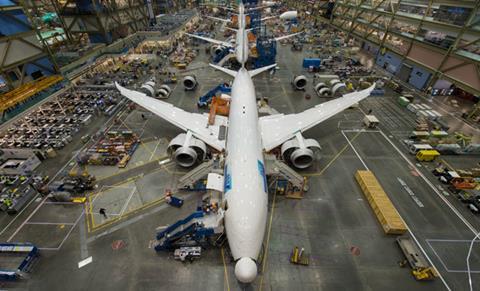 Airbus says: "After 14 years of denial, finally there is a clear admission that there have been WTO-inconsistent subsidies from Washington state.
"While this was long overdue, it's still up to the WTO to rule on whether this step actually removes all the Washington state subsidies the WTO has found violated WTO law," the European manufacturer adds. "We applaud Washington state and Boeing for seeming to take some initial steps towards removing illegal subsidies to Boeing."
The bill, which must be signed by Washington's governor, increases the state tax rate on aerospace companies from 0.2904% to 0.357% – still less than the base rate on manufacturing companies of 0.484%. The 0.2904% rate has been in effect since 2003.
However, the legislature makes the tax rate change dependent upon conditions being met.
Those conditions include that the USA and EU agree to resolve ongoing disputes involving commercial aircraft. Also, the US-EU agreement must "expressly" permit the 0.357% rate, the legislature says.
Airbus says more remains to be done. "We look forward to hearing how [the United States Trade Representative] will remove the billions of other illegal subsidies identified in the WTO rulings, including the subsidies granted by the state of Kansas, NASA and [Department of Defense], and the hundreds of millions of annual federal tax breaks to Boeing."