Succeeding the founding and high-profile chief executive of European airline group IAG would be a tough assignment under normal circumstances. For the former Iberia chief executive Luis Gallego, who succeeded Willie Walsh in the role last September, these are anything but normal times.
IAG must navigate a course through a pandemic in which its core markets of Spain and UK have been hit as hard as any country in Europe, with little prospect of an imminent return in its key business traffic. At the same time, the impact of Brexit is clouding ownership structures in Europe and its planned acquisition of Air Europa is still in play.
In keeping with other airline groups, IAG has been hard hit by the crisis. At the nine-month stage, the group's revenues were down two-thirds and it had racked up operating losses before exceptional items of €3.2 billion ($3.8 billion).
Since then a fresh wave of travel restrictions has further stymied travel demand and traffic, with hopes dashed that testing initiatives could help kick-start transatlantic flights from London Heathrow.
While IAG carriers have benefitted from state-backed loans during the crisis, it has not received the same state bailouts that rival European groupings Air France-KLM and Lufthansa have. Though that requires different funding solutions, it leaves the group relatively free of potential state intervention.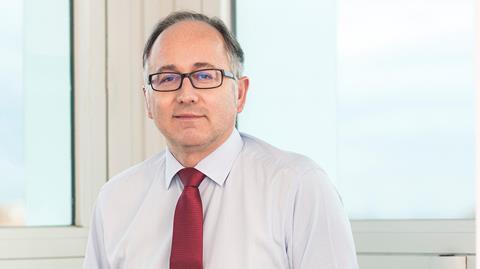 It is also seeking to minimise the impact of state involvement in its proposed acquisition Air Europa, mainly relating to the terms of a government loan granted to the Spanish carrier to counter the pandemic.
Reaching agreement on "non-financial" elements of this loan is one of the last hurdles to overcome on the planned acquisition, which it now plans to complete under a revised deal for half the original €1 billion asking price and with payment not due until 2027.
That IAG is pressing ahead with the acquisition shows it is still trying to look towards the long-term and bolster operations from its Madrid hub. Completing and capitalising on the acquisition will be a key challenge for Gallego this year.
Gallego's is one of a string of changes in senior management at IAG and its operators. His appointment set in chain moves resulting in new heads at Iberia and Vueling, whilst Sean Doyle moved from Aer Lingus to head British Airways after the departure of Alex Cruz.
IAG's chairman since IAG's inception, Antonio Vazquez, retired in January, while the business was forced to reshuffle its board to comply with EU rules following Brexit.
It means new leaders across the group as it tackles the hit to business travel, particularly in its key transatlantic market. While the withdrawal of Norwegian – which had been competing with IAG carriers from London Gatwick and Barcelona – from long-haul operations eases the competitive situation in price-sensitive markets, it remains to be seen whether IAG will give its premium leisure brand Level the same kind of prominence it did before the crisis.