Air Canada's Michael Rousseau takes the helm of the largest Canadian airline at a time when it faces multiple crises, the biggest of which is not of its own making.
Among the many issues Rousseau will need to deal with, three stand out: the ongoing travel restrictions due to coronavirus concerns that have brought Canadian air transport to its knees; the recent recertification of the airline's Boeing 737 Max fleet, which had been sitting dormant for almost two years; and a takeover – more than 18 months in the making – that is still to reach a satisfactory conclusion.
On 15 February, the 61-year-old took over from long-time Air Canada leader Calin Rovinescu, who led the company as chief executive for more than 12 years, and previously served its chief restructuring officer during the carrier's reorganisation.
So Rousseau will have some big shoes to fill. But Rousseau is, himself, also an Air Canada insider with a long history. He has served as its chief financial officer since 2007 and was named deputy chief executive in 2019.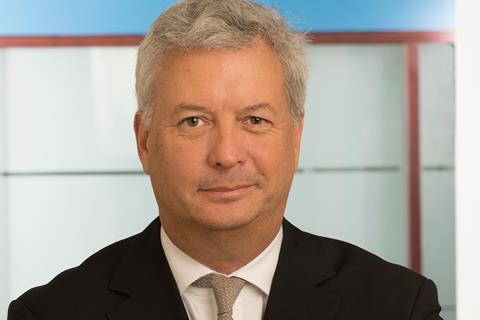 Rousseau's biggest headache in the coming months will likely be how to bounce back from the devastating coronavirus crisis, and the apparent lack of government interest in keeping the country's air transport industry healthy.
Border closures, flight suspensions, testing regimes and strict quarantine orders – both on a national and a provincial level, with no end in sight – have hampered the country's airlines from bringing their schedules back to any sense of normality.
In addition, the challenge has been compounded by the absence thus far of sector-specific financial relief from the Canadian state, similar to stimulus bills in the US and many European countries.
Challenge number two is the airline's intended takeover of Air Transat – which seemed like a good idea when the two announced their merger in July 2019 with a 2020 closing date in mind.
The low-cost leisure airline and package trip specialist, which, like Air Canada, is headquartered in Montreal, would give the legacy carrier a bigger footprint in the holiday market to southern sun resort destinations.
While shareholders of both companies approved the deal prior to the coronavirus crisis, concerns from both Canadian and European competition watchdogs dragged out the process. And the sharp decline in Transat's value as a result of the precipitous drop in demand resulting from shelter-in-place orders and other travel restrictions forced Air Canada to reduce its offer from $18 per share to just $5.
Transat's shareholders approved that offer as well and Canada's regulators have approved the tie-up. But the deal remains in limbo after a 15 February deadline passed with European clearance still awaited.
Meanwhile, the airline's 737 Max fleet finally returned to passenger revenue service on 1 February after a pause of almost two years. Air Canada has returned six of its 24 Max aircraft, and part of Rousseau's job will be to help the airline inspire passenger confidence in the type.
The carrier has acknowledged that, given the publicity drawn by the accidents and subsequent grounding, passengers might not yet feel comfortable flying on the Max, and is offering a generous policy to allow customers the option to change their bookings on to another aircraft type.