Planning to launch transatlantic flights during what, at best, will be a pandemic recovery phase may seem foolhardy.
But under the leadership of Robin Hayes, JetBlue Airways is planning to enter a market that has been fiercely defended by network carriers, to the point where disruptors – most recently Norwegian – have failed to gain a long-term footing.
In recent weeks, Hayes continues to suggest services from the US east coast to London will be launched in the second half of 2021, the low-cost carrier having announced its intention to begin such services in early 2019.
The Covid-19 crisis could still prompt further delay in the launch – as could reports that the airline has struggled to secure workable slots – but when JetBlue enters the market, it will not be as a plucky start-up or specialist market disruptor: it is an established airline, backed by years of experience and landmark partnerships, most recently with American Airlines. Indeed, the operator will be offering budget travel in the latest-generation narrowbody jets – Airbus A321LRs and, later, A321XLRs – with a proven premium product in the shape of Mint.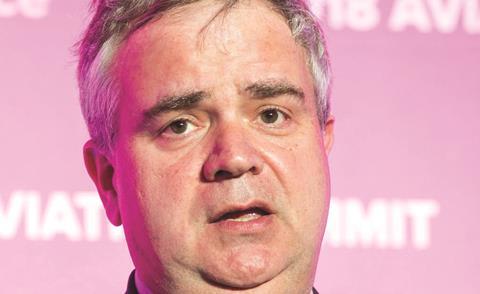 Arguably, with network carriers on the back foot and recession-hit economies on both sides of the Atlantic, a post-pandemic world might be even more receptive to low-cost transatlantic travel than it would otherwise have been.
At the same time, there is a Norwegian-sized hole in that sector of the market.
And, as Hayes has pointed out, for an airline that already flies transcontinental and other medium-haul sectors with its existing Americas services, JetBlue pointing aircraft towards Europe from its East Coast bases is hardly a step change in its business model.
In what is likely to be a busy year for Hayes, JetBlue is also launching Airbus A220 services and implementing the aforementioned tie-up with American.