One solution to the challenges of running an airline during a pandemic that has decimated your network is to pivot the business towards non-aviation activities, and that is the tack being taken by AirAsia Group under the guidance of chief executive Tony Fernandes.
To be fair to Fernandes, the relaunch of RedBeat Ventures as AirAsia Digital last year was no knee-jerk reaction to the pandemic, with the carrier having long held plans to move beyond its core airline business to become the 'Amazon of the skies'.
Indeed, speaking in September last year, Fernandes dismissed the notion that the digital pivot was the group's "Plan B" amid the pandemic, saying the outbreak has "accelerated this Plan A" of creating the digital unit.
Today, AirAsia Digital has five portfolio companies covering areas like travel, food, payment services, as well as logistics. Its ability to move into those business areas is boosted by the large customer base its has developed over the years as a pan-Asian operator, which has yielded a huge data pool.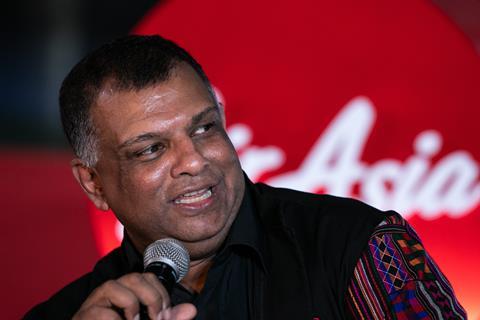 "It's very much… [that the] aviation [business] complements what we're doing," Fernandes says. "But AirAsia Digital can also run on its own without aviation. So it's a fantastic scenario that we're in right now."
While parts of the expanded business will be aviation-related, others are anything but – including a fresh-food delivery service.
Fernandes himself has been pictured next to a motorbike, helping out with deliveries for that service.
Those with an interest in AsiaAsia's fortunes will be hoping that a business that is already complex on the airline side of things – local ownership rules meaning it can only hold minority stakes in its non-Malaysian units – finds the right balance between expanding the remit of the overall business and ensuring the core airline operations are not neglected.
The plight of AirAsia X, for example, clearly demands a lot of attention.