For all its challenges, the year ahead marks one of opportunity for Korean Air and its chief executive Walter Cho.
After announcing a W1.8 trillion ($1.62 billion) takeover bid for embattled rival Asiana Airlines last November, it is now working through the process of completing the deal.
Cho's main task is completing the merger. Alongside the regulatory challenges, this will marry two network carriers, their three low-cost operators, differing fleets and rival alliance camps against a backdrop of a continuing global pandemic. While a huge task, seizing the opportunity of consolidation early may see it among the first carriers to reap the benefits of recovery.
The SkyTeam carrier's move for Star Alliance operator Asiana was born out of opportunism, after Kumho Industrial's attempts to sell its own stake in the latter came unstuck amid the pandemic.
Cho will be hoping that Covid-19 has changed the narrative sufficiently to pave the way for regulatory approval of the acquisition – the tone for which the carrier set out in describing the deal as a move to "stabilise the Korean aviation industry".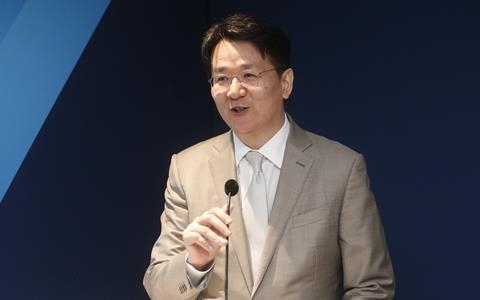 Korean Air also notes that the country, unlike others with a population below 100 million, is in a minority in having two full-service carriers. This, it argues, "gives it a competitive disadvantage" compared to countries like Germany, France and Singapore, which each have a single major airline.
"Korean Air's acquisition and the expansion of its routes, fleet and capacity will give the airline the competitiveness to compete with global mega airlines," it says.
Not that expansion is on any short-term horizon given international air travel remains in the grip of the pandemic. Korean Air's passenger numbers fell sharply during 2020.
But Korean Air's strong role in the cargo sector is giving it a helping hand. Freight revenues climbed by two-thirds in 2020 and accounted for more than half its total revenues.
This goes some way to explaining how the airline was one of the few in the world to remain in the black last year, posting an operating profit of W238.3 billion ($213 million), just below previous-year levels.
Korean is further aided by a respectable domestic market anchored almost entirely on the world's busiest route before the pandemic, Seoul-Jeju. Data from Korea's transport ministry shows that while international flights were down two-thirds in 2020, they fell only 10% on domestic routes.
While this shows demand for domestic travel, the spike in cases which hit South Korea hard at the end of last year serves as a reminder of how fragile this demand remains.