Airlines have deep demand for sustainable aviation fuel (SAF), but the energy industry needs to invest in capacity to ensure a sufficient supply, according to the chief of the Association of Asia Pacific Airlines (AAPA).
Subhas Menon, director general of the AAPA, argues that investments in SAF infrastructure are urgently needed to ensure sufficient quantities are produced to help airlines reduce emissions in the near-term.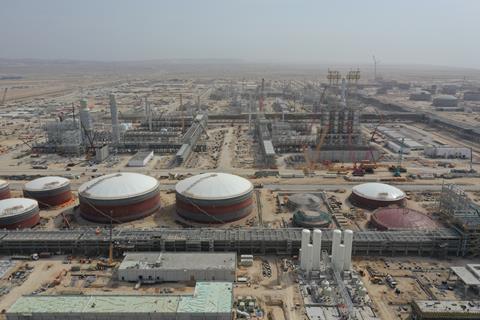 "Achieving sustainability goals is critical to the future success of the international air transport sector and its continuing role as an agent for social and economic development," says Menon.
"Extreme weather events and record temperatures in 2023 nearing global warming thresholds set by the United Nations Intergovernmental Panel on Climate Change, are a clarion call for all industry players, especially governments and fuel suppliers, to step up efforts on sustainability, and to ensure that aviation is able to achieve its net-zero carbon emissions goal by 2050."
Menon made the remarks to media at the AAPA 67th Assembly of Presidents that is taking place in Singapore.
Menon adds that the airline sector is "agnostic" as to what feedstocks go into making SAF, as this depends on the local situation. SAF can be produced anywhere, but feedstocks differ between geographies.
"We have fossil fuels that can only be tapped in certain parts of the world, whereas when you talk about feedstocks for sustainable aviation fuels, they are found everywhere."
He gives the examples of municipal waste, agricultural residue, and forestry residue. These are available in all parts of the world in different quantities.
"But we need the refineries and we don't have enough," says Menon. "We need the oil majors who have the wherewithal and skillsets to provide the transition. We need them to come into the game, and we need governments to give the necessary support framework in terms of the incentives and subsidies to make this dream a reality."
Menon adds that airline chief executives are paying close attention to another area that could help reduce emissions: optimised flightpaths in the form of trajectory-based operations (TBOs).
TBOs have the potential to give pilots and other stakeholders, such as an airline's dispatch team, far more situational awareness about conditions that could affect a flight's routing, and provides ample time to request adjustments to improve efficiency and speed – and thus trim fuel consumption.
Regional regulators are working in the TBO space, and the air navigation service providers of China, Indonesia, Japan, New Zealand, the Philippines, Singapore, Thailand, and the USA recently entered an agreement for a TBO Pathfinder project, which will demonstrate its use in the region within four years.
"Airline CEOs are very much onto TBOs, and they want to see what opportunities they can get out of it," says Menon.
"Some aeronautical authorities are more proactive, and have gone to our CEOs and talked to them about it, and highlighted their plans about how to make use of TBOs."