The Association of Asia Pacific Airlines (AAPA) has warned of a "lacklustre" air cargo market in the region amid a decline in demand that is being juxtaposed by "robust recovery" in passenger traffic.
In traffic results for March, the association notes a 11% year-on-year decline in international freight-tonne kilometres, caused mainly by "prevailing weakness in global trade" which has dampened demand.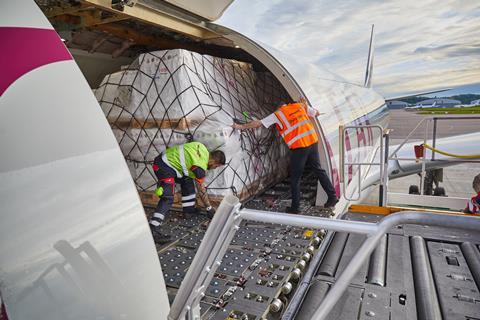 March cargo capacity held steady compared to the year-ago period, due to the restoration of bellyhold capacity in passenger aircraft. Consequently, cargo load factors plunged 7.5 percentage points to 63.2%.
On the other hand, AAPA data shows international passenger traffic up four-fold year on year, with passenger numbers – at 19.8 million – increasing nearly six-fold.
The traffic increase outpaced capacity growth, which grew more than two times year on year, leading to a 29.7 percentage point jump in load factors to 82.5%.
AAPA director-general Subhas Menon notes: "Demand continues to be robust as remaining travel restrictions are lifted across the region."
He is buoyant about the passenger travel outlook, noting: "Despite a more subdued global economic outlook, international passenger markets remain buoyant, as the rebuilding of travel confidence and return to face-to-face business meetings, continue apace."
Airlines in the region are also likely to see "strong revenue growth" in the year, despite cost pressures which could "erode the earnings margin".
"Asia Pacific carriers continue to focus on cost efficiencies whilst restoring flights to destinations in a bid to improve profitability," Menon adds.