Irish carrier Aer Lingus has tapped a state-backed pandemic recovery fund to secure €150 million ($180 million) in debt funding.
The capital has been secured from the Ireland Strategic Investment Fund's (ISIF) €2 billion Pandemic Stabilisation and Recovery Fund, which the country's finance ministry established last year to support struggling companies through the coronavirus crisis.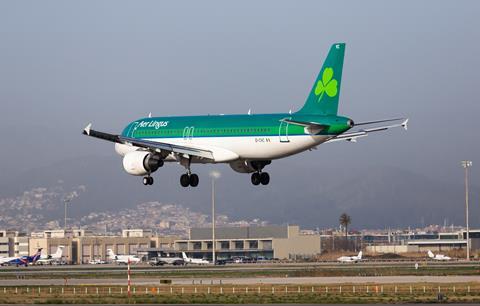 A spokesperson for the National Treasury Management Agency, which manages the fund, says the debt funding was finalised in the fourth quarter of 2020 and is a three-year debt facility aimed at strengthening the airline's liquidity position.
"ISIF and Aer Lingus have agreed commercial terms on the structure, pricing and repayment of the loan that are consistent with ISIF's statutory 'double bottom line' mandate to invest in businesses and projects on a commercial basis in a manner designed to support economic activity and employment in Ireland," the spokesperson says.