Air France's recent announcement that it will end domestic flights at Paris Orly airport by 2026 marks what could be the final step towards the Air France-KLM Group having clearly differentiated operations at the Paris capital's two main airports.
Speaking during Air France-KLM's earnings call on 27 October, group chief executive Ben Smith explained that while the reduction in point-to-point domestic flying reflects "big, big decreases" in demand for such services as corporate customers in particular switch to rail services, the decision to halt flights by its mainline operator fits into a wider strategic vision for Paris Charles de Gaulle and Orly airports.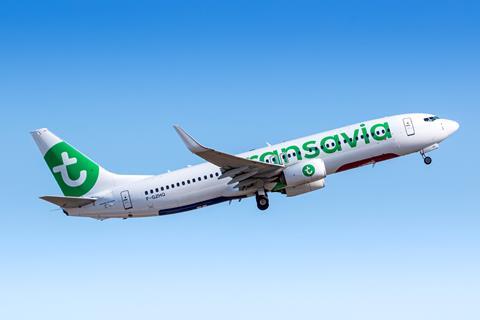 Namely, "we are going to streamline and centralise all Air France activity to CDG airport", Smith says, while Orly services are increasingly operated by low-cost unit Transavia – which is able to expand following a 2019 union agreement that overturned a previous stipulation restricting it to 40 aircraft. That expansion will be fed by a fleet of Airbus A320neo jets.
While Air France will "bolster" some of its flying to domestic destinations from CDG in light of the dropped Orly services, this is "not particularly for local flying but to enhance our product and utilise and leverage our hub to attract further long-haul connections via a more competitive offering versus our main European competitors", Smith states.
At the same time, some of the slots freed by Air France's dropped flights at Orly will be used by Transavia on the same domestic routes at lower frequencies, while some will be used by the low-cost unit to expand its European connections, Smith explains.
"We intend to make Orly… a true asset for the Air France-KLM group," he states. "Having a viable low-cost operator and 51% of the slots, a new metro link that will be in place by May of next year – the airport is going to be a very attractive airport for business and leisure travellers, in particular to Europe, and we are going to be very well positioned with a highly competitive-cost-structure-brand in the name of Transavia."
Around 30 regional aircraft operated by Hop were already removed from Orly during the pandemic, Smith points out, in another move towards focusing on lower-cost services from the airport.
Furthermore, during the pandemic, "we have removed the bulk of our long-haul fleet [from Orly]", Smith says, with only five Boeing 777s left operating at the facility, serving French overseas territories. The group has indicated that it intends to add more services to those destinations from CDG from 2026, without explicitly saying that it will drop Orly flights.
Aiding the reorganisation of its Paris operations, Smith notes that pilots who fly for Transavia "are now Air France pilots under the same contract with different work rules". Those work rules enable the group "to get the same productivity and therefore unit costs versus, for example, EasyJet" at Transavia, he explains.
Nevertheless, the ramping down of Air France operations at Orly is still likely to bring some tensions with unions across the range of affected functions, Smith acknowledges, adding that he is optimistic they can be overcome.
"The overall impact, with the three-year notice, we think we can manage with the unions," he says. "We are in a situation where there will be no forced job losses."
One Air France flight that will remain at Orly is a Corsica service that it is committed to operating with Air Corsica under a public service obligation agreement.