Air France-KLM chief executive Ben Smith sees some of the operational disruption in airline markets as a years-long issue, amid a lack of near-term fixes.
Smith was speaking as Air France-KLM revealed it was profitable on a net and operating basis in the second quarter of 2022, driven by a strong recovery in travel demand, with the group's full-year result also forecast to be positive.
That performance comes despite what Smith describes as a "critical staff shortage in airports and major disruptions affecting our ground service worldwide", with the "booming demand" in the past few months taking many industry players "by surprise".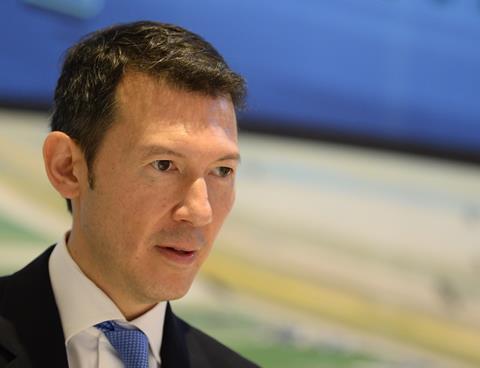 While Air France-KLM "had anticipated the steep demand growth and the group was prepared", a proportion of the related challenges are not short-term issues, he suggests.
"Some of these operational challenges have been triggered by a lack of preparation and anticipation by some industry players, but the reality is that some of these disruptions will continue to surface for many years, with labour shortages, hub congestion and ongoing supply-chain issues," Smith states.
That means Air France-KLM must adapt to a "more complex environment, both socially and geopolitically", he continues, while "moving fast in transforming our business, working collectively as a team".
It is particularly important for the group to maintain "acute and genuine dialogue" with its employees, Smith notes.
"The labour environment is tense globally with fewer staff, more constraints, growing inflation and challenging economic conditions for all," he says, adding: "It is a worldwide movement we cannot ignore."