Air France-KLM is in talks with private equity firm Apollo Global Management over a possible €1.5 billion ($1.66 billion) financing of its loyalty programme Flying Blue.
The group has outlined plans to establish a new company which will handle third-party contracts and miles issuance related to the programme. This has the dual aim of expanding its loyalty business and enabling it to raise funds to improve its debt equity position.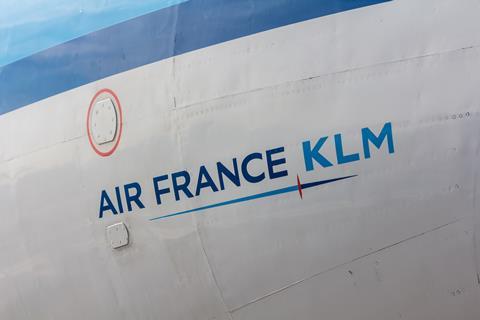 Speaking during Air France-KLM's second-quarter results call today, group chief financial officer Steven Zaat explains: "Nothing will change for the members, nothing will change for the staff. We don't sell any assets and we don't change any ownership construction. It is an internal reorganisation to create quasi-equity, and actually we will kill two birds with one stone.
"First we optimise our structure regarding third-party contracts," he says, noting this structure is already in place at European competitors like IAG and Lufthansa. "The second part is we use this structure to put a hybrid bond in place to solve our equity debt. This is a structure that is in place at all US carriers.
"So the third-party contracts are in this newco. It will be a dedicated loyalty company which will ensure that we can scale and grow this business."
The airline is now in exclusive talks with Apollo on a deal under which funds related to the private equity firm would subscribe to perpetual bonds issued by the new company. The quasi-equity structure is similar to two earlier deals agreed with Apollo, which each raised €500 million in financing. These were related to an Air France pool of spare engines and maintenance activity components.
Zaat says these moves, together with the proposed loyalty programme financing, will complete the group's equity strengthening efforts.
"We had equity of €2.2 billion before the deal we closed on MRO. If we get an agreement with Apollo, there will be another €1.5 billion. So with the €2 billion we close the equity situation because we will have a [positive] net result this year. We have no other plans to solve our equity debt because this is solved."
He also stresses the airline intends to remain in control of its loyalty programme and ruled out any move to sell the unit. "For us it is a very highly profitable business and we want to have full control of the programme, so we don't have any plans for that," Zaat says.
"I think with this new set-up we will optimise further the scalability of this business and we will keep it for Air France-KLM."