AirAsia Group will raise up to MYR1 billion ($239 million) through a proposed renounceable rights issue, as it confirms that it is "well-progressed" to secure other fundraising initiatives that will beef up its war chest against the coronavirus pandemic.
Funds from the rights issue — expected to complete by the end of the year — will go toward various segments within the diverse group. These include its working capital and other operational costs arising from the coronavirus pandemic, as well as funding the growth of its various digital businesses.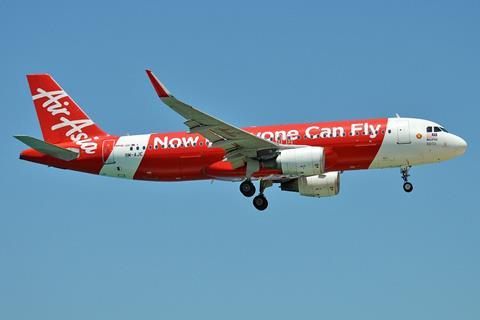 The group proposes to issue seven-year redeemable convertible unsecured Islamic debt securities (RCUIDS) with a nominal value of MYR0.75 each, in addition to free detachable warrants on the basis of two RCUIDS with one warrant for every 6 AirAsia shares held.
Noting that "there is light at the end of this long tunnel", AirAsia Group chief Tony Fernandes says: "Fundraising is a critical component of our recovery strategy. The timing is right, as vaccines are being rolled out aggressively in all of our key markets, alongside better education and testing.
"The exercise will provide a platform to seek a fresh funding injection from shareholders to maintain liquidity during the downtime in flying and fuel growth of the key non-airline digital businesses, ahead of the expected resumption of global air travel, in 3Q2021/1Q2022," Fernandes adds, stressing that the airline business will continue to "underpin all operations".
The coronavirus pandemic has dealt a hefty blow to the group's airline units. For the year ended 31 December 2020, the group suffered a net loss of MYR5.9 billion, amid a 74% plunge in revenue.