AirAsia Japan's closure has cost the Malaysia-based AirAsia Group nearly $80 million over three quarters.
AirAsia Group owns 48.9% of the joint venture carrier, which ceased operations in October and filed for bankruptcy in the following month.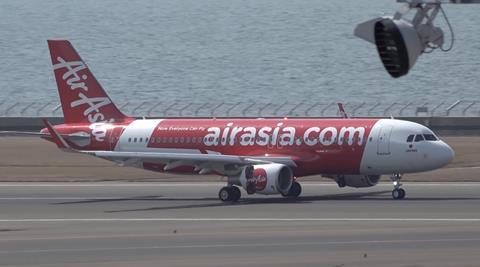 AAJ commenced bankruptcy proceedings by a court order issued on 24 February, AirAsia Group said in a same-day Bursa Malaysia disclosure.
As a result of the proceedings, the low-cost airline group recognised a loss of over $74 million in the second half of 2020, "due to financial assistance [to AAJ] in the form of intercompany transactions and loans being written off as these amounts were deemed to be irrecoverable".
AirAsia Group also incurred nearly $5.2 million in expenses related to aircraft de-registration, in the fourth quarter of 2020 and the current quarter, to move three aircraft from Japan to Malaysia.
The group states: "Further announcement(s) will be made in due course on the particulars of claim and financial impact to [AirAsia Group], if any, under the bankruptcy proceedings."
AirAsia Group last stated in a 25 August disclosure that it provided AAJ with financial assistance totalling $6.27 million during the second quarter of 2020.
In 2019, the group gave AAJ a $12 million loan in November that year, as well as loans of Y1 billion ($9.4 million) and Y2 billion in January and March, respectively.
Further back, AAJ received a Y500 million loan from the group in the third quarter of 2017.