The AirAsia Group has signalled its ambition to increase capacity to China, including an agreement with the Chinese city of Fuzhou.
At an event in Bangkok, Thai AirAsia chief executive Santisuk Klongchaiya said that the Chinese tourism market is key for AirAsia.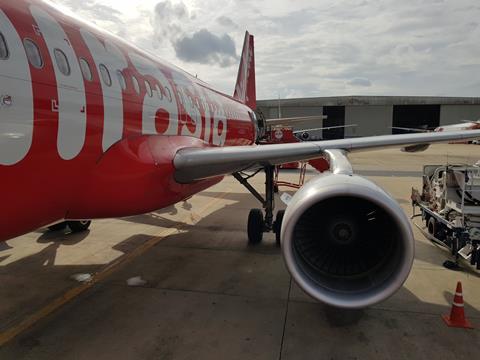 At present, the carrier operates 114 flights weekly on 14 routes, but aims for this to grow to 140 by the end of the year. This will return its China capacity to pre-pandemic levels.
Separately, AirAsia entered an agreement with the municipal government of Fuzhou to promote the city as a "gateway hub for domestic transportation of Southeast Asia."
"Fujian Province, especially Fuzhou, has a long history and deep connection to Southeast Asia," says AirAsia chief commercial officer Karen Chan.
"Demands of trading, economic, and cultural exchange are strong between these two areas. As the largest low-cost airline in the region, AirAsia has always been committed to bringing high-quality and low-cost travel services to a wider group of passengers and communities."
Lin Baojin, a senior member of the Chinese Communist Party (CCP) in Fujian, stressed the broader importance of Southeast Asia to the CCP, which rules Mainland China.
"As the capital of Fujian Province, Fuzhou conscientiously implements the deployment requirements made by the Central Party Committee, the Provincial Party Committee and Provincial Government," says Lin.
"We are focusing on building a modern international city, accelerating the construction of the "Two Countries, Two Parks" between China and Southeast Asia under the Fuzhou Airport Phase II expansion projects."