Malaysian stock exchange Bursa Malaysia has rejected AirAsia X's application to officially exit its status as a financially distressed entity, dealing a blow to the carrier's recovery plans.
In a filing dated 19 October, AirAsia X – the medium-haul sister unit to the AirAsia group of carriers – adds that it has been granted up to 17 January 2024 to submit its business regularisation plans.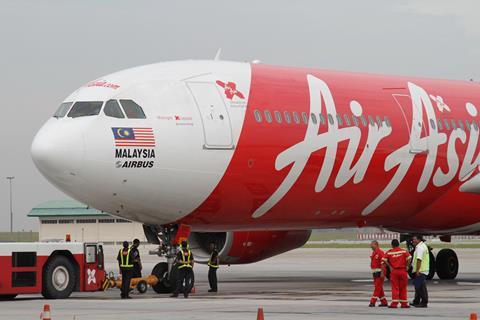 The decision by Bursa comes more than three months since the carrier first submitted an application for the removal of the so-called Practice Note 17 (PN17) status – a categorisation for troubled businesses.
The airline in July this year also submitted to be exempted from having to submit a business regularisation plan, a requirement for PN17 status companies.
In justifying why it should have its PN17 status removed, AirAsia X cited a "more sound and viable financial position" after undergoing a wide-ranging business restructuring. The airline had been under PN17 status for more than two years.
In its latest comments, AirAsia X says it will "consider all available options…including the possibility of an appeal".
The move appears to follow tighter regulatory scrutiny of airline finances in Malaysia, after the sudden collapse of start-up carrier MYAirline on 12 October, amid "financial pressures". Neither Bursa Malaysia nor AirAsia X provided reasons for the rejection.
Capital A is also under PN17 status, and has been given an extension until the year-end to submit its business regularisation plan.