AirAsia X expects a three-fold jump in flights to China by the end of the year, amid optimism of the market's "massive potential", and as the carrier posts its fourth consecutive quarterly profit.
The medium-haul, low-cost operator says plans are "already in motion" to ramp up operations to China, with airline chief Benyamin Ismail noting that traffic is "gaining momentum" since Beijing scrapped most of its onerous zero-Covid strategy earlier this year. It currently flies to Beijing, Shanghai, Hangzhou, as well as Chengdu, from its Kuala Lumpur hub.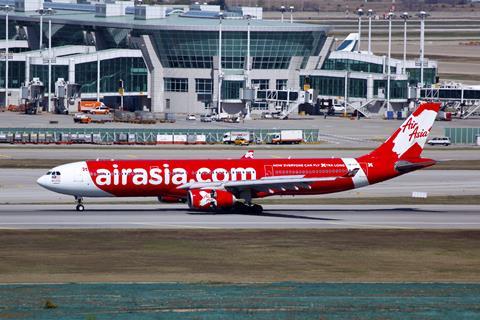 The disclosure comes as the airline - the sister unit to the AirAsia group of carriers - remains profitable for the second quarter. For the three months to 30 June, AirAsia X posted an operating profit of MYR38.2 million ($8.2 million), reversing the MYR654 million loss in the year-ago period.
Operating revenues rose nearly five-fold year on year to about MYR513 million, amid a jump in passenger traffic. AirAsia X carried close to 622,000 passengers during the quarter, 70 times more than a year earlier.
"AirAsia X continued to advance its network recovery strategy, launching flights to Bangkok, Beijing and the Gold Coast, on top of establishing increased frequencies of up to seven times weekly to Sydney, between Sydney and Auckland, to Melbourne as well as to Osaka to meet the significant demand for these sectors," the carrier adds.
Net profit for the quarter stood at MYR5.5 million, compared to a net loss of MYR652 million last year.
Ismail notes that the airline is "on track" to operate 16 Airbus A330s by the end of the year, up from 11 jets as at end-June. AirAsia X is also seeking to add one more A330 to its fleet, though it did not state when it expects to induct the aircraft.
The financial results also come AirAsia X seeks to officially exit its status as a financially distressed entity.
On 20 July, the carrier applied to the Malaysian stock exchange for the removal of the so-called Practice Note 17 (PN17) status – a categorisation for troubled businesses – citing a "more sound and viable financial position" since restructuring its business.