AirAsia X is to appeal against the Malaysian stock exchange's decision to reject its bid to shed its financially distressed status, reiterating the "significant improvements" in operations in recent months.
In a statement dated 2 November, the medium-haul, low-cost carrier says it remains confident of being able to shed its Practice Note 17 (PN17) status – a categorisation for troubled businesses.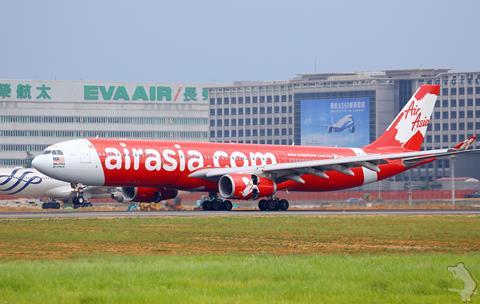 "The foremost short-term goal for the airline is to emerge from the PN17 status as smoothly and swiftly as possible to boost the post-pandemic upward trajectory for future sustainable and profitable growth," the airline states.
The appeal comes weeks after Bursa Malaysia rejected the airline's submission to exit PN17. While it did not provide reasons for doing so, the stock exchange granted AirAsia X an extension until 17 January 2024 to submit its business regularisation plans.
AirAsia X chief Benyamin Ismail says: "Alongside significant improvements across all key metrics as outlined in our recent financial and operational performance announcements, we are working closely with Bursa Malaysia to close this pandemic-induced chapter as soon as possible."
Ismail adds that the removal of PN17 status will allow the airline to "chart our positive growth trajectory including securing additional financial support to spread our wings further than ever before and continue to do our part for the travel industry within this region".
AirAsia X has been operating under PN17 status for more than two years. Parent company Capital A is also saddled with the same status, and has been given an extension until the year-end to submit its business regularisation plan.