AirAsia X is seeking to officially exit its status as a financially distressed entity, citing a "more sound and viable financial position" since undertaking a wide-ranging business restructuring.
On 20 July, the carrier, a unit of Malaysia's Capital A group, applied to the Malaysian stock exchange Bursa Malaysia for the removal of the so-called Practice Note 17 (PN17) status – a categorisation for troubled businesses.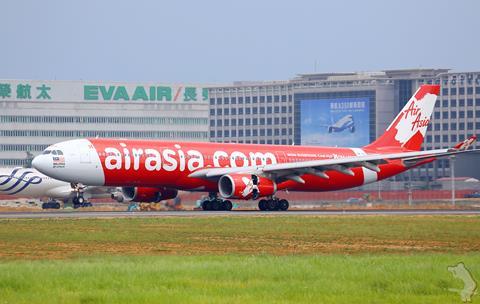 AirAsia X also applied to be exempted from having to submit a business regularisation plan, a requirement for PN17 status companies. It also requested an extension for the plan's submission until end-October, should Bursa Malaysia not approve its application.
The latest announcement comes nearly two years since AirAsia X slipped into PN17 status. The airline says it has since "undertaken a broad range of measures and corporate exercises to improve its financial position".
These include focusing primarily on medium-haul operations with a "rationalised" network and a "recalibration of focus" on profitable routes.
"[AirAsia X] has also during this time deferred all investments in new and immature routes, apart from restructuring all of its contracts and arrangements in relation to its fleet and overall operations to better align to its future size and requirements," the carrier adds.
The airline was profitable in the quarter ended 31 March, posting an operating profit of around MYR308 million ($67.7 million) on the back of a return in travel demand.
Airline chief Benyamin Ismail says AirAsia X's operational and financial performance "have been improving in line with the increasing demand" in its key markets.
He adds: "The restructuring exercises that we have undertaken in the past couple of years allowed us to transform and reset [AirAsia X] towards a more sound and viable financial position."