AirAsia Group chief Tony Fernandes is optimistic that the AirAsia Group, which has been hard hit by coronavirus pandemic, will "potentially" achieve full recovery "within the next two years".
Noting that the pandemic was "the most challenging situation we have ever experienced", Fernandes adds that there is cause for optimism, with "gradual recovery" expected this year.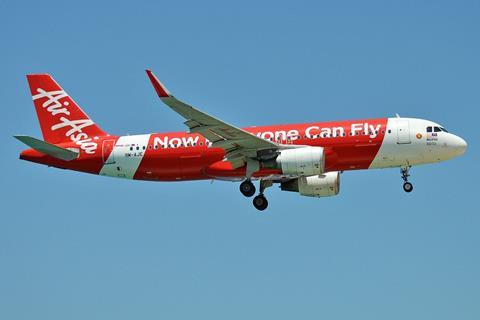 Says Fernandes: "After a year of uncertainty, it's great to see that this extremely challenging chapter is finally coming to a close."
Fernandes's positive outlook comes as Malaysia, where the group is headquartered, receives its first supply of coronavirus vaccines, a welcome move he calls "the first key indicator of a global travel reboot in the near future".
Apart from Malaysia, other key AirAsia markets such as Indonesia, China, Thailand and the Philippines are due to begin, or have already begun, their vaccination programmes.
"Never before has there been such a restricted global travel environment. After a year of strict cost containment including exiting Japan and reducing our stake in India, finally there is light at the end of this very long tunnel," Fernandes adds.
The AirAsia Group in October 2020 shuttered its Japanese unit, amid a challenging operating environment plagued by high cash burn. It also reduced its shareholding in AirAsia India in late December, agreeing to sell a 32.7% stake in the unit to co-shareholder Tata Sons.
The group had previously expressed confidence that its remaining units' domestic operations will help drive recovery, pointing to a strong rebound in demand.
AirAsia Group, which is due to release its full-year financial results, reported an operating loss of MYR1.02 billion ($250 million) for the quarter ended 30 September 2020. That compared with a MYR264 million operating profit it made during the same quarter in 2019.
Fernandes in his latest comments did not mention the fate of embattled sister unit AirAsia X, which hitherto remains effectively grounded amid global travel restrictions to curb the pandemic's spread.
AirAsia X is currently embroiled in lawsuits related to its debt restructuring negotiations. The group unveiled its plan in October, leading two creditors, BOC Aviation and Malaysia Airports (Sepang) to take legal action against the move.
In December, AirAsia X unveiled plans to raise funds through a new share issue.