Aviation is facing a "global supply bottleneck", in the view of Lufthansa Group chief executive Carsten Spohr, which will constrain capacity going into 2023 and support "sustainable" yields at the European airline group.
"The times of overcapacity as we have seen, for example, right before the pandemic, we believe are over for quite some time," Spohr said on 4 August, as Lufthansa Group recorded a second-quarter operating profit of €393 million ($400 million).
Central to the 'bottleneck' are aircraft delivery delays and factors such as "the significant shortage of pilots in the US market" and "infrastructure restrictions in Europe", he explains.
But while "delays in aircraft deliveries from both Boeing and Airbus are surely painful for us operationally", they will combine with those other factors to moderate global capacity growth and support "sustainably high yields compared to the pre-crisis levels", Spohr predicts.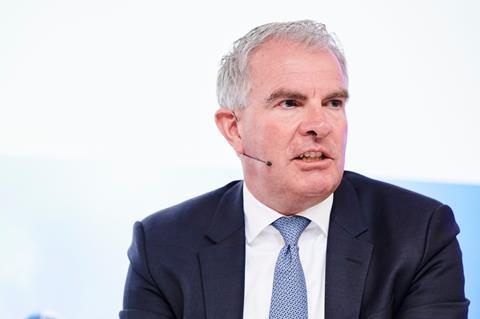 Speaking more broadly about Lufthansa Group's emergence from the pandemic, Spohr says the business is currently in the second of three recovery phases.
The first phase was "the grounding phase and the fight for economic survival that we have all been through all over the world", he says.
"The second, which I think is the current phase, is the restart phase, which [has become an] unexpectedly steep ramping up of global flight operations… and therefore including the operational challenges that come with it," Spohr states.
The third is likely to come next year, he predicts, and will see "the return of full normalisation, in terms of personnel, reliability, punctuality and our products".
That full recovery is expected to come with "renewed consolidation within the industry", Spohr suggests, alongside the aforementioned "moderate capacity growth".
Cirium fleets data shows Lufthansa Group has outstanding orders for several aircraft types that are seeing production delays of varying severity, including Airbus A320neo-family jets and Being 787 and 777X widebodies.