Aircraft supply challenges have the potential to slow the airline industry's progress towards its net-zero goals, in the view of IATA director general Willie Walsh.
Speaking during a round-table discussion at IATA's World Sustainability Symposium in Madrid on 3 October, Walsh said there is "a lot of frustration and a lot of anger" among airline leaders regarding aircraft reliability, maintenance and delivery issues.
"Every airline CEO that I talk to highlights issues with difficulties in keeping aircraft flying," he says, citing problems with Pratt & Whitney GTF powerplants as a recent example.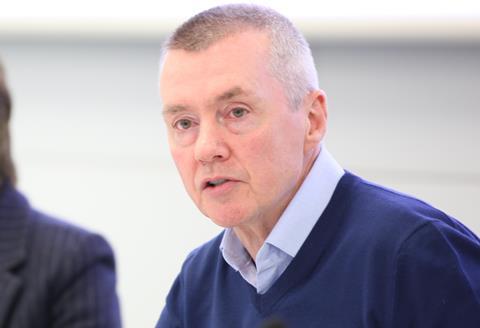 Airline chiefs are also frustrated about widespread delays in the delivery of new aircraft, particularly given they are now being "forced" to bring back aircraft that might otherwise have been permanently retired on the back of the Covid-19 crisis, Walsh states. Most industry stakeholders suggest it is now expected that a new aircraft will arrive six months late, while development programmes – including Boeing's 777X – have experienced multiple delays to service entry.
In the short-term, Walsh explains, the impact of these factors is to constrain supply.
"Airlines would have liked to have been able to put more capacity back into the market," he says.
But should the issues endure, they are likely to have a "significant" negative impact on the industry's sustainability mission, according to Walsh, with higher-emission aircraft remaining in service for longer.
"I don't think there are many airlines who wanted to bring back old-technology aircraft when they had ordered new-technology aircraft," he says.
Airlines would prefer to be operating more-efficient new-generation types, Walsh insists, giving the example of Lufthansa's decision to bring Airbus A380s back into service "when they had no intention of doing that".
"The cost associated with doing that and the environmental impact is clearly something that we would prefer to have avoided," he says.