The largest US pilots' union has joined an effort to lobby lawmakers to provide more financial support to aviation workers affected by the airline industry downturn.
The Air Line Pilots Association, International (ALPA) has asked lawmakers to set aside additional funds – money to compensate aviation workers beyond the end of September, when funds available from the US government's initial coronavirus relief package will no longer be available.
"We believe that additional steps must be taken to ensure the aviation industry recovers and frontline workers are not harmed," says ALPA in an 18 June letter to a House of Representatives subcommittee.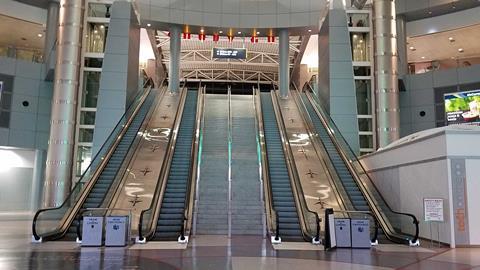 ALPA's letter, which does not specify the amount of money the union seeks, asks Congress to extend a "worker support programme or other financial instruments directed toward worker payroll and benefits beyond October 1 to ensure the stability of the airline industry".
The USA's coronavirus relief bill, passed in late March, provided $29 billion in funding to cargo and passenger airlines for the purpose of paying salaries through the end of September. It also made another $29 billion in loan and loan guarantees available to airlines.
ALPA's letter also asks the US government to subsidise the health insurance costs of out-of-work aviation workers.
ALPA's request follows a previous call for additional payroll funding by the Association of Flight Attendants-CWA (AFA).
On 18 June, AFA renewed that request. Without additional payroll funds, "carriers will begin massive furloughs" after 30 September, AFA says in 18 June written testimony to the subcommittee.
AFA wants funding through January 2021.
Airline trade group Airlines for America did not immediately comment about the additional funding requests.