A number of airlines and industry associations have joined forces to institute 'cassation proceedings' through the Dutch Supreme Court regarding the Amsterdam Court of Appeal's decision earlier this month to lift a block on reducing flights from Schiphol airport.
Airlines had initially successfully challenged a plan to cut flight departures at the Dutch hub from 500,000 annually to 460,000 from this winter, which had been introduced as part of government actions aimed at limiting noise levels at the airport.
But in light of the appeal court's decision to overturn block on 7 July, the airlines and associations say that "it is in the interests of all parties to obtain clarity".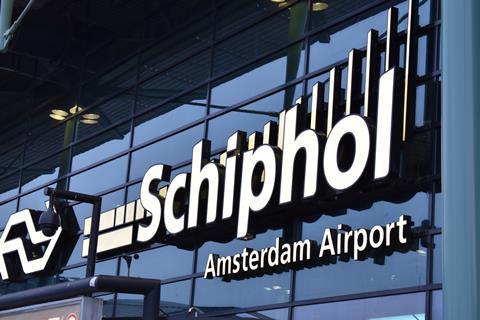 They argue that the judgement created "a lack of clarity and causes uncertainty for passengers and the aviation sector… because it is unclear how the experimental scheme will be applied, how it should be enforced and ultimately how the ruling will affect the number of aircraft movements at Schiphol airport.
"Moreover, the judgement conflicts with national, European and international regulations," they suggest.
'Cassation proceedings' are described by the Dutch Supreme Court as its "most important task", involving "a check on the quality of contested judgments given by the courts of appeal as regards both the application of law and the legal reasoning behind it".
The group of stakeholders instigating proceedings includes KLM, Delta Air Lines, United Airlines, JetBlue, EasyJet, Corendon, TUIfly, IATA and Airlines for America (A4A).
Airlines for Europe (A4E) and the European Regions Airline Association (ERA) are among those lending support to the action.