Airlines for Europe (A4E) has named Ourania Georgoutsakou as its new managing director following the departure in February of founding leader Thomas Reynaert.
Georgoutsakou will take up her role at the European airline trade association in June. She is currently secretary general of lighting industry body Lighting Europe and has more than two decades of policy and public affairs experience, according to Brussels-based A4E.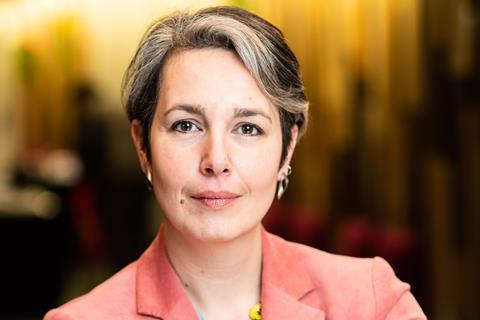 "We are delighted to welcome Ourania to A4E as our new managing director," says A4E chair and Lufthansa Group chief executive Carsten Spohr.
"She brings a compelling track record of lobbying in Brussels that will be invaluable to our association as we continue to advocate for airline competitiveness for the benefit of travellers across Europe, while driving our decarbonisation."
A4E was founded in 2016 and represents many of Europe's airlines and groups, including Air France-KLM, IAG, Lufthansa Group, EasyJet and Ryanair. It aims to work with policymakers "to ensure aviation policy continues to connect Europeans with the world in a safe, competitive and sustainable manner".
Its annual summit – co-organised by FlightGlobal – is being held in Brussels on 29 March.
Reynaert has taken up a government and regulatory affairs role with IBM.