Indian billionaire and co-founder of start-up Akasa Air Rakesh Jhunjhunwala has died, days following the airline's public launch.
Jhunjhunwala, often dubbed "India's Warren Buffett", was 62. The cause of death is not immediately known, though Indian media reports state that he has been dealing with health issues.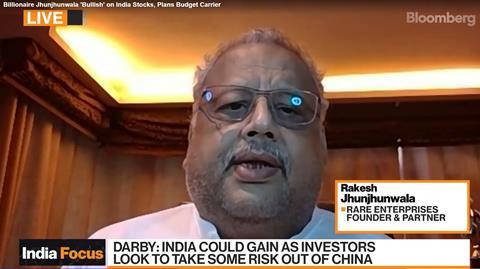 In a statement following news of Jhunjhunwala's death, Akasa Air says: "We are deeply saddened by the untimely demise of Mr Rakesh Jhunjhunwala."
"We at Akasa cannot thank Mr Jhunjhunwala enough for being an early believer in us and putting his trust and faith in us to build a world-class airline," the carrier states.
His death comes a year since he publicly disclosed plans to start a new carrier. Jhunjhunwala, whose net worth is estimated around $4.5 billion in 2021, was to invest $35 million in the venture, giving him a 40% stake.
Akasa on 7 August launched its first commercial flight, from Mumbai to Ahmedabad. Five days later, it launched its second route, flying from Bengaluru to Kochi.
The airline operates Boeing 737 Max aircraft on domestic flights, and had ordered 72 examples at 2021's Dubai air show.