US lessor Air Lease (ALC) believes it may yet be able to recover some of the aircraft it owns but which have been seized by Russia, despite taking an $802 million write-down in the value of that fleet.
Disclosing its first-quarter results on 5 May, ALC executive chairman Steven Udvar-Hazy stressed that in some cases the lessor's relationships with carriers spanned "more than 20 years".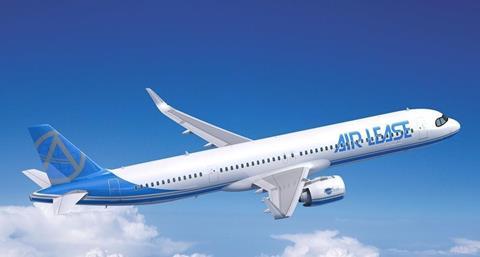 "So as circumstances may change in Russia, there could be avenues where some of these aircraft could be reinstated subject to sanctions and other government regulations and become normalised again," he says.
ALC chief executive John Plueger also seeks to differentiate between state-owned carriers such as Aeroflot and its subsidiaries, and privately owned Russian airlines.
Private companies are "so anxious to be able to get behind this and to move forward as quickly as possible", says Plueger, adding: "I'm not 100% certain that it would be as quick with Russian state-owned airlines."
Udvar-Hazy adds that ALC had a policy of not leasing aircraft to "airlines in Russia that were government-owned".
ALC on 25 April flagged that due to the sanctions imposed on Russia and subsequent seizure of aircraft, it would be writing down the value of 21 owned and six managed jets still in the country. The owned aircraft, valued at $791 million, represented 3.4% of its owned fleet by book value.
Cancellation of the leases also means ALC will not receive $18 million per quarter in rental revenue, it says.
ALC is "vigorously pursuing insurance claims to recover its losses relating to these aircraft", but cautions that the "Collection, timing and amounts of any insurance recoveries is uncertain."
In addition, during the three months ended 31 March, ALC cancelled five aircraft in its orderbook that were destined for delivery to Russian airlines. Several aircraft, particularly Airbus A321neos, that were due to Russian carriers were also placed with alternative customers, says Udvar-Hazy.
"All of the aircraft that were destined for Russian customers have now been placed on long-term leases," he says.
First-quarter revenues stood at $596 million, up by 25.7% on the same period a year earlier, driven by fleet growth, lower cash and lease restructuring losses, and the "recognition of approximately $59.6 million in security deposits and maintenance reserve income resulting from the termination of our leasing activities in Russia".
However, the write-down pushed ALC to a net loss for the period of $468 million.