American Airlines says it does not expect the Boeing 737 Max to return to service before June, as the beleaguered aircraft's grounding extends into its 11th month following two fatal accidents.
"American Airlines remains in continuous contact with the Federal Aviation Administration, Department of Transportation and Boeing," the airline says in a statement on 14 January. "Based on the latest guidance, the airline anticipates that the resumption of scheduled commercial service on American's fleet of Boeing 737 Max aircraft will occur June 4, 2020. Once the aircraft is certified, American will run flights for American team members and invited guests."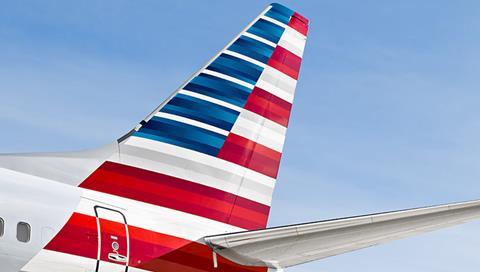 Last month, United Airlines also said it would return the Max to its schedule in early June.
American, based in Dallas, has 24 737 Max aircraft in storage and 76 more on order. The airline adds that it will publish a formal schedule change on 19 January and "refinements to our schedule through June 3 will also occur in February 2020".
The airline also plans to release policies and procedures for customers who prefer not to fly on the troubled aircraft once it returns to service.