All Nippon Airways (ANA) does not expect major delays in the delivery of its new aircraft, including the Boeing 737 Max and 777-9 widebodies.
In a press briefing held at the IATA AGM in Istanbul, airline president and chief executive Shinichi Inoue says ANA remains on track to receive its first 737 Max and 777-9 in fiscal 2025, which begins on 1 April 2025.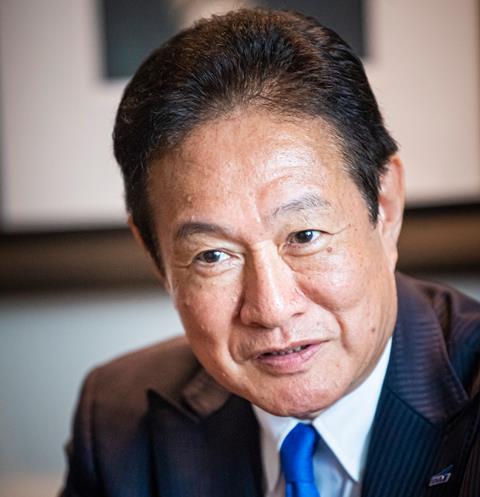 According to Cirium fleets data, the airline has 20 737 Max 8s, as well as 18 777-9s, on order.
Inoue's comments comes amid wider supply chain woes to hit the aviation sector, which has led to delivery delays for many airlines. The 777-9 programme, in particular, has seen its commercial service entry delayed for a few years.
"This is the current schedule we have and we cannot comment on future possibilities. We are committed to securing the necessary number of aircraft, by carefully managing the retirement plan of our current aircraft," says Inoue, who spoke in Japanese.
Inoue adds that the airline will make the 787 a mainstay of its long-term fleet strategy, in line with its medium-term outlook which also includes plans to expand their fleet beyond pre-pandemic numbers by 2030
The airline chief also confirms that its Airbus A380s – the largest aircraft in its fleet – are unlikely be redeployed to other cities in its network.
ANA has a small fleet of three Airbus A380s, which it flies exclusively from Japan to Hawaii. The Star Alliance carrier has two of the three superjumbos in service, and Inoue says the third example is likely to return to service by March 2024, depending on demand.
Separately, Inoue confirms that the launch of its medium-haul unit AirJapan remains "on schedule" for the spring of 2024.
The unit, which will operate 787s, targets leisure travellers from Southeast Asia, though Inoue did not specify where its launch destinations were.
AirJapan's launch was delayed in 2022 amid a tepid international traffic recovery, and as Japan remained largely shut off to foreign arrivals.