Two low-cost carrier chiefs offered different views on how travel in the region might recover from the coronavirus pandemic.
Speaking at the Aviation Festival Asia virtual event on 23 June, Indonesia AirAsia chief Veranita Sinaga believes that while leisure travel will be a "key source of demand", she takes the view that business travel will "grow faster" than the leisure segment.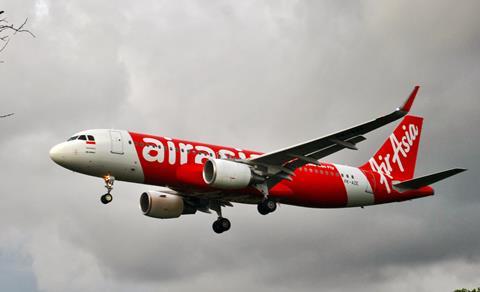 After stating that she is "cautiously optimistic" about recovery prospects, Sinaga adds: "The leisure routes have always been one of the key strengths in terms of demand, and also a source of revenue for our business."
"However, I think…this [segment] will recover behind business travel. Travelling for work will still continue to grow faster than the leisure segments," she notes.
Sinaga points out that passengers travelling for work and business has now recovered to over 50% pre-pandemic levels.
At the same virtual interview, Air India Express chief executive Aloke Singh believes that "pent-up demand" for leisure travel will see it make a strong comeback.
However, Singh was quick to point out that for Air India Express, a wholly-owned unit of flag carrier Air India, the business travel segment "has not really been a large part of our market".
Singh notes that the segment is likely to take a while to recover, while leisure travel "might take its place".
Both Singh and Indonesia AirAsia's Sinaga agree that the coronavirus pandemic has forced their airlines to rethink their business strategy. Air India Express, for example, has placed greater focus on cargo operations, says Singh.
One way the carrier has "reinvented" itself has been to operate what it calls a "P2C" flight, where the outbound flight operates carrying only cargo, while the return leg carries passengers.
"This has helped us generate some case when we were facing the [coronavirus] crisis. So this has certainly been an innovation that has come about directly as a result," Singh adds.
As for Sinaga, she notes that the AirAsia Group has doubled down on its digital and logistics initiatives during the travel demand lull.
The logistics push has helped her carrier ramp up in delivering essential supplies across Indonesia's vast geography.
"Logistics, transportation of medical equipment…are growing faster than ever before. And I think, the passenger [growth] will follow soon," Sinaga adds.