International passenger traffic in the Asia-Pacific continues to power ahead, with June's passenger numbers more than doubling year on year.
The month of June saw Asia-Pacific carriers fly 23.2 million international passengers compared with 8.9 million a year earlier, according to the Association of Asia Pacific Airlines (AAPA).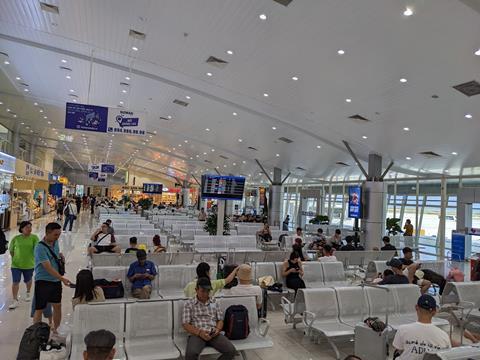 June saw international ASKs and RPKs double, with passenger load factors across the region climbing 3.6 percentage points 82.2%.
"In the first half of the year, the number of international passengers carried by Asian airlines quadrupled to a combined total of 120 million, boosted by the upsurge in leisure and business travel demand, as the region's economies emerge strongly from the pandemic," says AAPA director general Subhas Menon.
Despite the upbeat passenger market, the AAPA's figures – which aggregate traffic data from 40 Asia-Pacific carriers – show weakness in the freight market.
June's FTKs fell 8.1% year on year with FATK's rising just 0.7%. Freight load factors fell 5.9 percentage points to 60.7%.
Menon attributed this to factors such as a shift in spending following the coronavirus pandemic that favors services over goods, as well as inflation.
Nonetheless, Menon is optimistic about the coming months.
"The outlook for air travel remains positive, buoyed by the ongoing restoration of flights and networks," he says.
"The travel and tourism sector is rebounding strongly and contributing to the global economy. Asian airlines, together with other aviation stakeholders, are working together to ensure that air travellers have a smooth and safe travel experience over the upcoming peak summer holiday season."