International passenger traffic figures in May 2022 surged compared with May 2021, but a gloomy economic outlook has deflated the air cargo market.
Asia-Pacific carriers flew 7.3 million passengers in May, compared with just 1.3 million in May 2021, according to preliminary figures from the Association of Asia Pacific Airlines (AAPA).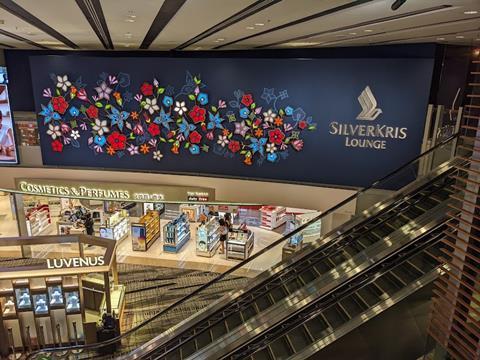 Capacity as measured by ASKs doubled from a year earlier, helping May's load factors rise 43.7 percentage points to 71.5%.
May's international RPKs also grew strongly, rising nearly six-fold from a year earlier.
"The COVID-19 pandemic has transformed the world in many ways," says AAPA director general Subhas Menon.
"Yet, what hasn't changed is people's desire to travel, as evidenced by the strong uplift in international travel upon the lifting of border control measures across the region."
Air cargo, which was resilient during 2021, is showing signs of weakness, according to AAPA's figures for May.
International FTKs for Asia-Pacific carriers in May fell 5.6% from a year earlier. This, coupled with a 1% increase in freight capacity offered, caused the average international freight load factor to fall 4.8 percentage points to 69.4%.
AAPA attributed freight weakness to supply chain disruptions and slowing demand.
"After a buoyant 2021, air cargo demand is facing some headwinds with export orders facing downward pressures, driven by waning business confidence levels amid an increasingly cloudy global economic outlook," says Menon.
The AAPA traffic figures reflect the international traffic of 40 Asia-Pacific airlines.
Menon adds that carriers face a number of challenges as the world emerges from the coronavirus pandemic, including high fuel prices, heavier debt burdens, and operational constraints as the broader aviation sector grapples with rising demand.
Adds Menon: "Nevertheless, the healthy increase in international passenger demand and corresponding recovery in load factors lends some cause for optimism, as the region's airlines continue to streamline operations while investing to improve the travel experience as part of ongoing efforts to achieve a sustainable and technology-enabled future for air transport."