South Korea's Asiana Airlines is boosting capacity across its international network, operating 413 flights to 54 international destinations in May, an increase of 26 routes compared with May 2022.
May sees Asiana increasing frequency on several routes from Seoul Incheon, namely the Chinese cities of Hangzhou, Nanjing, and Changchun. It is also boosting frequencies on Seoul-Hanoi to 14 from 10, and Seoul New York to 10 times weekly from seven. For the summer, Seattle will be boosted to daily.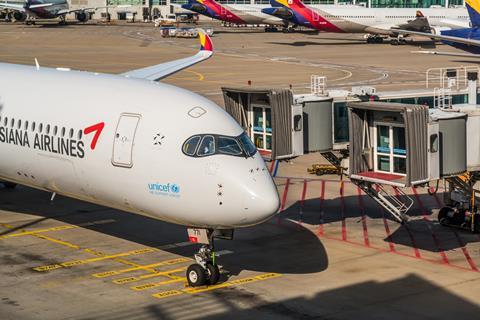 June will see Asiana boost frequencies to Cebu, which is going to daily service. It will also reboot its Seoul-Manila Clark service, which it has not operated since the start of the coronavirus pandemic.
Moreover, Asiana is adding frequencies to Almaty, Istanbul, and Ulaanbaatar. As the summer progresses, the carrier will increase capacity to Sapporo, Nagoya, Okinawa, and Saipan. July will also see it boost capacity to the Chinese cities of Chengdu, Harbin, and Shenzhen.
Australia's Qantas has announced that it will reach its pre-pandemic international capacity by March 2024. Upcoming flight launches include Sydney to New York via Auckland in June, as well as the resumption of its Melbourne-Hong Kong service.
China's Hainan Airlines also announced that it will resume Shenzhen-Brussels from 21 June, Beijing-Edinburgh on 26 June, and Beijing-Dublin on 27 June. All three services will be twice-weekly, with Hainan operating Boeing 787-9s to Brussels, and Airbus A330s to Edinburgh and Dublin.
Citing the relaxation of border restrictions, Taiwan's China Airlines will launch a three-times-weekly Kaohsiung-Seoul Gimpo service from 6 July using 737-800s.
Fiji Airways is also beefing up its North Asia network and will add a third weekly service to Hong Kong in August, and a fourth in October – the carrier resumed Hong Kong services in April.
"Hong Kong has traditionally been a strong link for us as the main gateway to China," says Fiji Airways chief executive Andre Viljoen.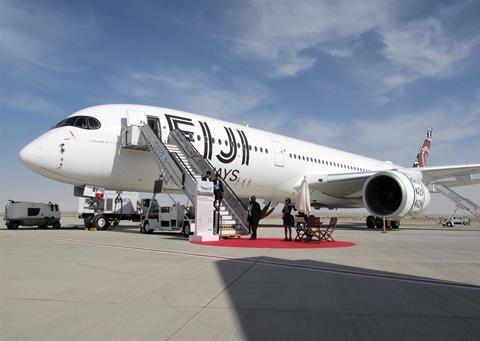 "We are pleased with how well this market has picked up in a short amount of time…our forward bookings for Hong Kong for the next six months are 15 percent ahead of 2019. Based on this, [Fiji Airways] is confident that a fourth service will also do well."
Before the coronavirus pandemic, Fiji Airways had operated to Hong Kong five times weekly.
AirAsia plans to add three new routes to China, with AirAsia X to start a twice-weekly service on KL-Chengdu, which will rise to three-times-weekly on 4 July.
AirAsia Malaysia will add flights from Kuala Lumpur to Quanzhou and Guilin. The new twice-weekly Quanzhou service will commence on 18 June, and the three-times-weekly Guilin service on 18 July.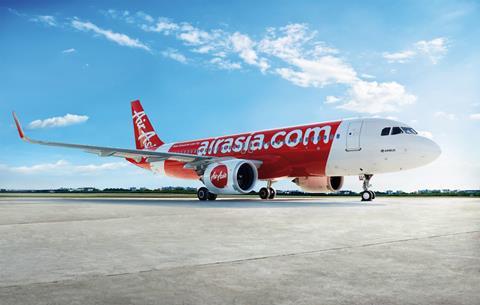 "Following the recent opening of China to the world and strong pent-up demand, our rapid expansion into China continues and we are proud to connect millions of guests not only to major destinations but also to underserved second-tier cities and launch unique routes such as Quanzhou and Guilin," says AirAsia Malaysia chief executive Riad Asmat.
"China remains a key market for our future growth, and we will continue to review a number of other potential Chinese routes that we hope to be in a position to announce soon."
Malaysia's Batik Air also announced that it is starting services on the KL-Male route from 23 June.