Australia has unilaterally established a travel zone with New Zealand, setting the stage for some resumption of air travel between the two nations.
"The Australian government is establishing a Safe Travel Zone with New Zealand," says Australian prime minister Scott Morrison.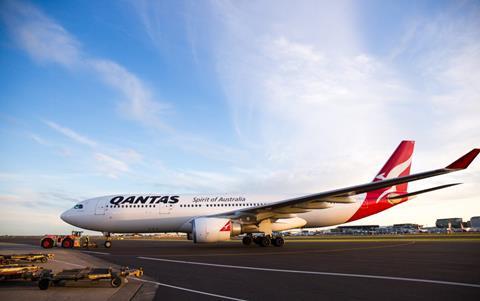 "This is the next step for a Covid-safe Australia that will reunite families and friends, offer opportunities for businesses looking for workers, and back the communities that depend on tourism."
The move will only facilitate one-way travel to Australia. According to IATA's coronavirus travel regulations map, those who are not New Zealand citizens are not allowed to enter the country. Citizens who enter must undergo a two-week quarantine.
Australia took the move as it believes there is a low risk of Covid-19 transmission from New Zealand, which has been very effective at managing the virus. The travel arrangement commences from 16 October.
In May, New Zealand prime minister Jacinda Ardern mooted the idea of a "travel bubble" encompassing Australia and New Zealand, but this fell through owing to a major coronavirus outbreak in the Australian state of Victoria.
Cirium schedules data shows that air traffic on the Trans-Tasman route has been severely hit by travel restrictions stemming from the pandemic. In October 2019 airlines offered 843,000 seats from Australia to New Zealand, but in October 2020 will offer just 106,000, a decline of 87%.
The announcement follows tentative decisions by other regional countries to start opening up travel.
Singapore has lifted border restrictions for passengers from Vietnam, Australia (excluding the state of Victoria), New Zealand, and Brunei.
In September, Vietnam allowed the limited resumption of flights to six international destinations: Tokyo, Seoul, Guangzhou, Vientiane, Taipei, and Phnom Penh. The flights are only open for those on official, not leisure, trips. Vietnam also has a strict quarantine regime in place for arrivals.