The Australian Competition and Consumer Commission (ACCC) has warned airlines not to withhold domestic capacity to keep airfares high, as travel demand remains robust.
In its quarterly airline competition report, the regulator notes that despite strong holiday travel demand, the country's airlines are "continuing to hold back adding capacity to the market to better manage operational challenges".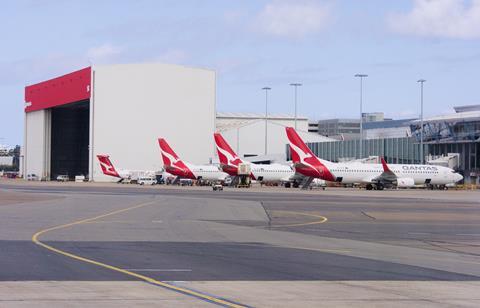 The observation follows months of operational snares to hit several Australian carriers in the middle of the year, leading to lengthy delays, lost baggage and record cancellations.
ACCC commissioner Anna Brakey says: "We accept that the airlines are still experiencing some pandemic-related resource challenges, but the ACCC will be monitoring them closely to ensure they return capacity to the market in a timely manner to start easing pressure on airfares."
She adds: "We would be concerned if airlines withheld capacity to keep airfares high."
The ACCC notes that the average domestic airfares in October were 27% higher compared to the same period in pre-pandemic 2019.
It adds: "In a climate of strong consumer demand, airlines don't need to offer special fares in order to fill their planes. Further, the discounted tickets that are available are being purchased much earlier than is normally the case."
While it expects travel demand to taper once the southern summer season ends, the ACCC says broader supply chain issues and workforce shortages could last longer through the new year.
The ACCC report also highlights how international airfares are "particularly high" at the moment, as travel demand outstrips the supply of seats available.
Pointing out that international travel is taking longer to recover than domestic travel, the commission notes: "Airlines have been holding back capacity to address operational challenges, while some airlines are no longer operating in the Australian market."
The upside from a spike in airfares has been an improvement in financial position, with Australian carriers expecting a swing to profitability in the year to 30 June 2023. Qantas, for instance, has forecast a full-year underlying profit of up to A$1.45 billion ($972 million), after 3 years of significant losses due to the pandemic.