The Australian Competition and Consumer Commission (ACCC) has weighed in on the ongoing feud between Regional Express and Qantas, noting, among other things, that competition "appears to be increasing, not decreasing".
The commission devoted a section — called "Rex alleges 'predatory behaviour' by Qantas" — in its quarterly report on domestic airline competition to address the matter.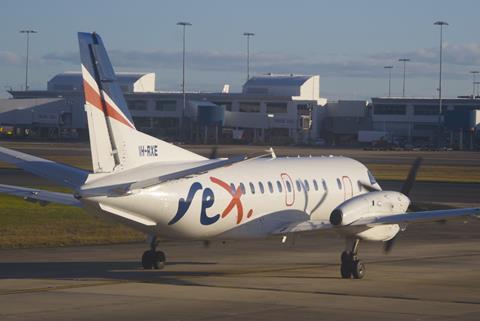 In detailing the industry developments in the September-December quarter, the ACCC notes Rex has made "public allegations" about the Australian flag carrier's alleged "predatory behaviour" by entering routes that have historically been operated only by Rex.
With international borders shut for most of the year, Qantas has doubled down on domestic and regional expansion. In recent months, the Oneworld carrier has doubled down on expanding its regional network, as it looks to tap into pent-up domestic travel demand.
Rex has been vocal in its objections to Qantas' expansion into the regional market, stating on various occasions that certain routes, with low passenger numbers, cannot support more than one operator.
As recent as late February, Rex called its rival's regional network expansion "a deliberate strategy of moving into Rex's routes that can only support one regional carrier in an attempt to intimidate and damage Rex in its traditional regional market, hoping that Rex would be a less formidable competitor in the domestic market".
The ACCC says it has "carefully considered" the issues raised, and is of the opinion that "competition appears to be increasing, not decreasing".
"When assessing allegations of anti-competitive conduct, the ACCC must consider whether the entry of Qantas would be likely to breach the [Competition and Consumer Act] by having the purpose, effect, or likely effect of substantially lessening competition.
"It is important to note that the Act's focus is on protecting the process of competition, not individual competitors."
It notes that Rex's entry into the mainline domestic network, coupled with plans to enter additional routes in competition with Qantas, "does not suggest that the entry of Qantas on particular routes is impeding Rex from competing across the broader network".
"To the contrary, competition appears to be increasing not decreasing," the ACCC adds.
The commission points out that the domestic airline industry 'remains in a state of flux" as it emerges from the shadow of the coronavirus pandemic.
"As the industry stabilises, changing circumstances may result in a different assessment of whether such conduct is interfering with the ability of airlines to compete across the broader network. The ACCC will continue to monitor the market and, in particular, as the industry stabilises, we will be alert to any conduct that may raise competition concerns," it adds.