Boeing expects the global aviation industry will need even more pilots than previously expected, predicting in a new report that demand will exist for 649,000 new pilots during the next 20 years.
That is according to Boeing's 2023 Pilot and Technician Outlook, which predicts that roaring demand for air travel is driving greater need for future pilots, cabin crew members and aircraft technicians.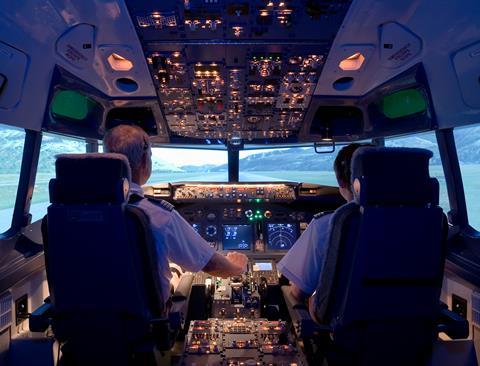 The company's expectation that the sector will need 649,000 new pilots through 2042 compares to its prediction, in last year's report, that the sector would need 602,000 new pilots over 20 years.
Boeing notes, however, that its latest report, released on 25 July, includes demand for personnel in Russia. It omitted that sector from last year's report due to "uncertainty in the region".
Boeing says Russia represents about 3% of the global demand for pilots, technicians and cabin crew.
"With domestic air travel fully recovered and international traffic near pre-pandemic levels, demand for aviation personnel continues to increase," says Boeing vice-president of commercial training solutions Chris Broom.
China, Eurasia and North America will each account for about 20% of the new pilots needed through 2042, Boeing expects. Regions with the next highest expected pilot demand include the Middle East and Southeast Asia.
The report says the aviation sector will also need 690,000 new aircraft technicians globally over 20 years (a 13% bump from its estimate last year), and 938,000 cabin crew members (4% more).
The latest projections come several months after Boeing released its 20-year global fleet forecast. It predicts airlines will need 42,595 new jets through 2042 – 1,425 more aircraft than Boeing projected one year earlier.
"To support the recovery and growth driven by expansion of global fleets, the aviation industry will need a long-term strategy that addresses upcoming labour challenges," Boeing's report says. "Investment in early career development programmes and outreach efforts that spark excitement among future aviators will be essential."