Low-cost group Ryanair has vowed to appeal what it describes as a "bizarre" ruling by the European Commission that it benefited from illegal state aid relating to France's La Rochelle airport between 2003 and 2010.
In approving the financial aid provided by the French government to La Rochelle and Beauvais airports between 2001 and 2012, the Commission nevertheless ruled on 26 July that "several airport services contracts and marketing services contracts" between La Rochelle and two airlines – Ryanair and Jet2 – "constituted incompatible state aid".
In the case of UK leisure carrier Jet2, that aid was only valued at €81,000 ($82,000), but for Ryanair it was valued at €8.4 million.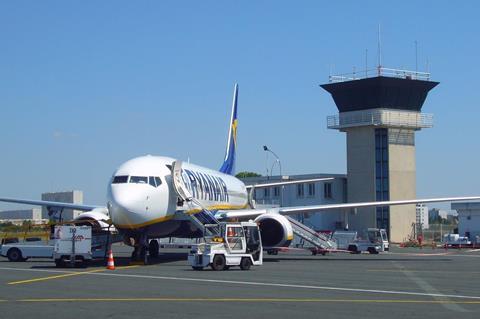 Expanding on its thinking, the Commission's ruling says the agreements "conferred an unjustified economic advantage on Ryanair and Jet2" over their airline peers, adding that an airport operator "guided by the profit motive" would not have created agreements on the same terms.
"As these aids are considered incompatible, France must now recover from Ryanair and Jet2 the illegal state aid," the Commission says.
Responding to the ruling, Ryanair alleges that "having waved through over €40 billion in illegal state aid to Europe's failing legacy airlines over the past two years… EU Commissioner [Margrethe] Vestager has now bizarrely concluded that Ryanair's successful partnership with La Rochelle airport in France involved €8.4 million of state aid".
The Dublin-based group will appeal the decision "to the EU General Court" and will "continue to make efforts to explain the dynamics of the liberalised air transport market to the European Commission's competition services".
In its ruling, the Commission clarifies that while government subsidies can be used by regional airports or authorities to attract "price-sensitive" airlines, conditions should "not go beyond what a profit-driven airport operator would be willing to offer under the same circumstances".
It notes that Beauvais airport also offered discounts and marketing services agreements to airlines during the period in question, but that those deals did not exceed what would have been expected based on commercial decision-making.
Cirium schedules data shows Ryanair is operating 116 flights that touch La Rochelle airport in July 2022, from destinations including Dublin, London Stansted, Brussels, Marseille and Porto.