Two Thai operators posted stark differences in their third-quarter earnings, despite seeing a significant rise in their revenues as travel demand picked up.
For the three months to 30 September, Bangkok Airways swung to a Bt75 million ($2.1 million) operating profit, but posted a net loss.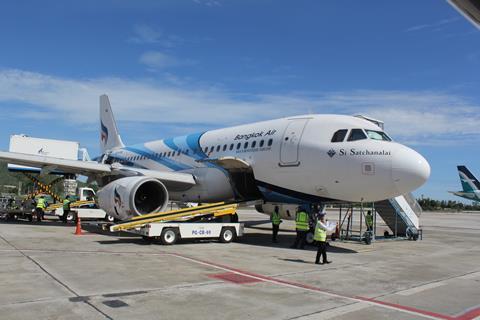 The airline reported a five-fold increase in revenues for the quarter at Bt3.9 billion. Like other operators in the region, the leisure airline says much of the increase came from passenger revenues with travel restrictions lifted.
For the quarter the airline carried around 800,000 passengers, a marked improvement against the 26,000 carried in the same period last year.
Meanwhile, costs rose 95% year on year to Bt4.1 billion, in line with an increase in flights, coupled with a rise in fuel costs.
Still, Bangkok Airways posted an attributable net loss of about Bt393 million, down from the Bt7 billion net loss a year ago.
On a nine-month basis, the carrier remained in the red, posting an operating loss of around Bt1.2 billion. It also narrowed its net loss for the period, at Bt2.3 billion compared to Bt8.4 billion a year ago.
Meanwhile, Asia Aviation, the parent company of low-cost operator Thai AirAsia, widened its quarterly operating losses to Bt5 billion, compared to a Bt3.7 billion loss in the year-ago period.
Revenues for the quarter grew ten-fold to Bt4.9 billion, helped a resurgence in passenger travel. The airline says its domestic capacity has recovered to around 62% pre-pandemic levels, with international capacity excluding China at around 43%.
Quarterly expenses grew around two-fold to Bt9.9 billion, due mainly to higher fuel costs, which were up a staggering 54 times year on year and 60% higher quarter on quarter. Asia Aviation also blamed unrealised foreign exchange losses for its higher costs.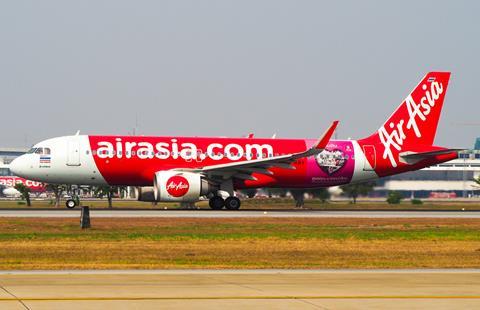 The company posted a net loss of Bt4 billion, widening the Bt3.8 billion loss in the year-ago period.
Asia Aviation was Bt12.8 billion in the red on a nine-month basis, a steeper operating loss compared to the same period in 2021.
In its business outlook, Asia Aviation says domestic travel and tourism were "key factors" in driving its recovery. It notes the "robust growth" seen in recent months, and believes Thai AirAsia is on track to meet a target of 10 million passengers carried in 2022. Still, it warns of headwinds like inflation, as well as high fuel prices.