Lessor BOC Aviation is optimistic about the global airline market, although its exposure to Russia hurt profitability in 2022.
In BOC's 2022 results statement, chief executive Robert Martin painted an optimistic picture for air travel, noting a "robust recovery in passenger demand", which helped cash flows for the aviation sector.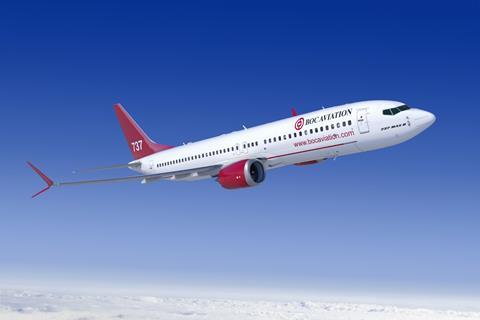 "The pace of airline passenger demand recovery and the airline sector's return to profitability has positively surprised most of the aviation industry," says Martin.
"This demand strength has enabled airlines to boost pricing, offsetting higher labour and fuel costs to generate record yields and – in some cases – record profits. This has especially been the case for airlines in the United States, the Middle East, Australia and even parts of Asia, where demand recovery has been most pronounced."
Martin notes that the easing of travel restrictions in China this year will provide a further boost to the sector, particularly for Asian carriers.
Despite the optimistic outlook, net profits fell 96.4% to $20 million. BOC Aviation attributes the shortfall to a $507 million in write downs against aircraft in Russia - several key countries imposed sanctions on Russia following its invasion of Ukraine in February 2022.
"As at 31 December 2022, 17 of the Group's owned aircraft whose leases were terminated in March 2022 in compliance with the sanctions remain in Russia and the Group believes that it is unlikely to be able to recover those aircraft from Russia in the foreseeable future, if ever," says BOC Aviation.
"During the year ended 31 December 2022, the Group recognized an asset write-down of $791.3 million in respect of the net book value of 17 aircraft in Russia as at 31 December 2022."
This amount was partially offset by maintenance reserves of $200.4 million and security deposits of $22.5 million.
BOC Aviation adds that it has made insurance claims against policies related to its Russian aircraft, and started litigation against insurers "under certain of these policies."
Annual revenues at BOC Aviation rose 6% to $2.3 billion. As of 31 December, BOC Aviation had 633 aircraft owned, managed, and on order, and a customer base of 84 airlines in 39 countries.