The Hong Kong government has agreed to extend the drawdown period of a HK$7.8 billion ($1 billion) loan facility for Cathay Pacific Airways by 12 months.
The arrangement extends the drawdown period of the facility, which Cathay has not tapped yet, to 8 June 2022, Cathay Pacific says in an 8 June statement.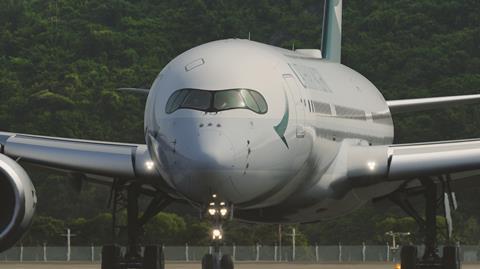 The bridge loan facility was provided to the airline as part of the HK$39 billion recapitalisation announced on 9 June 2020 to "help the airline withstand the industry-wide downturn", it adds.
"We greatly appreciate the government's confidence in the airline and its long-term prospects despite the challenges brought on by the pandemic," Cathay Pacific chief executive Augustus Tang says.
"We have not drawn down the facility over the past 12 months as we have been adopting a suite of measures to preserve cash. We are thankful for the government's decision to extend the drawdown period, which provides us with more flexibility to manage our liquidity position."
The airline says its liquidity balance was at a "healthy" level of more than HK$28 billion as at 31 December 2020. Cirium has contacted the carrier for a more up-to-date liquidity balance figure.
It also raised HK$6.74 billion from a convertible bond issue in February, and $650 million under its medium-term note programme last month.