CDB Aviation signed more new leases and new financing transactions in 2020 compared with the year prior, although its aircraft sales fell and it acquired fewer aircraft.
In 2020, the lessor executed 61 new leases and 16 lease extensions, compared with 54 lease transactions in 2019, according to press releases dated 30 March 2021 and 20 January 2020.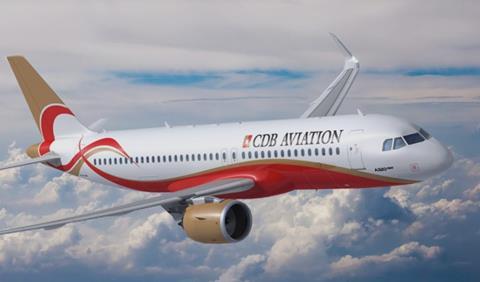 It also signed financing transactions in 2020 to the tune of $4.7 billion, an 89% increase on the previous year.
Last year, the lessor acquired 29 new aircraft, comprising nine Boeing 737 Max 8s, seven Airbus A321neos, six A320neos, five 737-800s, one 787-9 and one A350-900. In 2019, it acquired 40 aircraft on operating lease and signed agreements to acquire 17 aircraft.
The lessor sold 18 aircraft in 2020, down from 22 in 2019.
As at 31 December, CDB Aviation's fleet consisted of 399 owned, managed and committed aircraft placed with 74 lessees across 37 jurisdictions. This is down from 420 owned, managed and committed aircraft as of 31 December 2019, although there were 68 lessees then.
In 2020, the lessor added Frontier Airlines, United Airlines and WestJet Airlines, among others, as new customers. It also grew its headcount from 117 to 122 employees.
"The pandemic-battered environment has inflicted an array of unexpected and unparalleled challenges upon all stakeholders across the global air transport sector, generating significant near-term headwinds," states CDB Aviation chief executive Patrick Hannigan.
"In the face of these adverse conditions, our team has persisted to attain continued growth and advance key initiatives, progressing several aspects of our long-term vision."
He adds: "Our prerogative, for both the near and longer term, remains centered around working in tandem with our shareholder, board, and experienced team to leverage our financially strong, highly competitive, and industry-oriented position to deliver financing and fleet solutions to airlines in all markets, with a clear focus on maintaining growth momentum and building for the future."