Aeromexico has a "comprehensive plan" to add capacity on its transborder routes as chief executive Andres Conesa grows hopeful that the long wait for the US FAA to restore Mexico's Category 1 safety rating status is close.
Mexico's transport ministry disclosed that the International Aviation Safety Assessment Audit (IASA) carried out by FAA inspectors concluded on 2 June and that it expects a report from the FAA in the coming weeks. It comes more than two years after the FAA downgraded Mexico's safety rating, meaning the latter's carriers have not been able to add fresh capacity on US routes.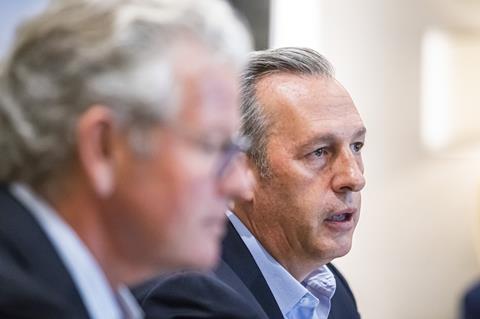 Speaking to FlightGlobal on the sidelines of a SkyTeam press conference at the IATA AGM in Istanbul today, Conesa says: "It has taken longer than expected but finally I think all the issues have been addressed. I think the Mexican government has done a good job and has complied with all the FAA requirements to be back to Category 1, so hopefully it's just a few weeks.
"We have a very comprehensive plan to add new destinations and additional frequencies that today we cannot do it because we are in Category 2," he adds.
While Conesa notes it is too late for this summer, he says that if the decision comes in July it could bring capacity back on US routes before the end of the year.
"It's an opportunity lost," Conesa adds. "We have been receiving….a significant amount of planes after the [Chapter 11] restructuring. All these planes that have arrived cannot fly into to the US." Notably that includes Boeing 737 Max jets. "The sweet spot for these planes is four to five hours, so they are ideal to serve the transborder market and we have not been able to fly them."
Aeromexico operates joint venture with Delta Air Lines and the safety downgrading also impacts their ability to codeshare on transborder routes.