Cyprus Airways will take delivery of two Airbus A220-300 twinjets by the end of June, following the signing of a long-term deal with Air Lease.
Both of the Pratt & Whitney PW1500G-powered aircraft come from the lessor's backlog, Air Lease said as it unveiled the agreement at Paris air show on 20 June.
"We are thrilled to work with the [Air Lease] team on the first implementation of the A220 in the Cyprus Airways fleet," says Paul Sies, chief executive of Cyprus Airways. "The A220 offers the newest technology on the market and gives great savings in fuel burn and direct operating cost."
Cyprus Airways' fleet currently consists of three Airbus A320 jets.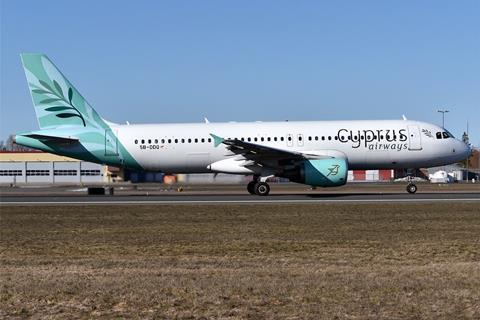 At the end of last year it outlined plans to increase the number of aircraft it operates to 11 by 2026.