DAE Capital's total aircraft sales dropped by nearly a third year-on-year in 2020.
The Dubai-based lessor sold 28 aircraft, including 14 owned and 14 managed, versus 41 in 2019.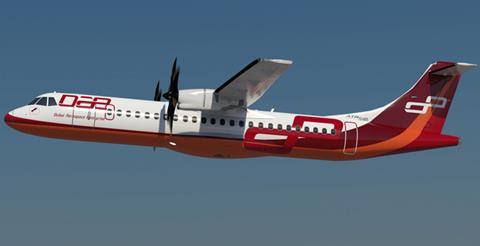 In 2020, DAE Capital acquired 38 aircraft, comprising 23 owned and 15 managed aircraft. Announcements dated 10 January and 13 January 2020 do not provide a direct comparison, but the latter says that in 2019 the company purchased 13 aircraft assets.
2020 also saw the lessor sign 125 lease agreements and extensions, including 109 for owned aircraft and 16 for managed aircraft. It did not provide a breakdown between agreements and extensions. In 2019, it completed 35 lease transactions.
The company states it ended the year with around 425 owned, managed and committed to manage aircraft in its fleet, up from around 410 at the end of 2019.
Fleet utilisation dropped year-on-year by 1.8 percentage points to 98.2% in 2020 and the average age of the lessor's owned fleet increased slightly to 6.2 years from six years.
On the other hand, the average remaining lease term on that fleet increased from 6.3 years to 6.6 years in 2020.
DAE Capital last year also repurchased $192 million of outstanding debt in the form of bonds. In addition, it repurchased $350 million of its own shares.