Delta Air Lines and biofuels maker Gevo say the airline will buy 10 million gallons (39.4 million litres) of biofuel annually in an effort to reduce the carrier's carbon footprint and meet global aviation sustainability goals.
The Atlanta-based airline has committed to carbon-neutral growth and to reducing emissions 50% by 2050. While more expensive than conventional fossil fuels, sustainable aviation fuel can provide significant environmental benefits because the lifecycle carbon footprint can be up to 75% less than conventional jet fuel, the companies say in a joint statement on 17 December.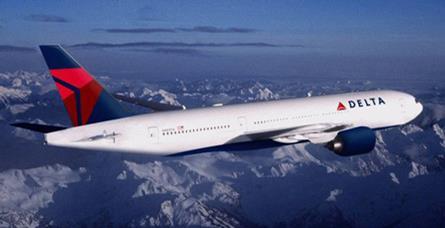 "Long-term investments such as our agreement with Gevo are critical to Delta's goal to lower our carbon footprint while planning for a more-sustainable future," says Graeme Burnett, Delta's senior vice-president of fuel management. "Fuel is an airline's biggest area of impact and therefore presents our greatest opportunity to drive solutions that care for the planet."
Gevo adds that fuel to be supplied to Delta is composed of "inedible, industrial corn products", with its patented process separating the sugar from the proteins in the corn product.
"The sugars are then used to make the jet fuel, while the proteins are fed to livestock," the company says. "After capturing and converting the livestock manure into biogas digestors that can displace fossil-based natural gas, the solids produced are used as fertiliser for the fields, thereby creating a continuous, renewable manufacturing cycle."
Delta's agreement with Gevo follows a $2 million investment in Northwest Advanced Bio-fuels for study of a facility to produce sustainable aviation fuel and other biofuel products from forest floor debris, which was announced in September. The study should be completed in 2020, upon which the airline will assess next steps.
If successful, Delta's biofuel project could provide about 10% of its annual jet fuel consumption on the West Coast and serve as a blueprint for future projects, the airline said in September.
Gevo's fuel will be produced in its facility in Luverne, Minnesota and will be available to Delta between 2022 and 2023.
The broader aviation industry has committed to sustainability goals under an ICAO-led framework called the Carbon Offsetting and Reduction Scheme for International Aviation. That effort calls for the airline industry to cap carbon output at 2020 levels and to cut emissions to half of 2005 levels by 2050.
However, some industry observers, citing the projected expansion of air travel, have raised doubt about the industry's ability to meet that goal.